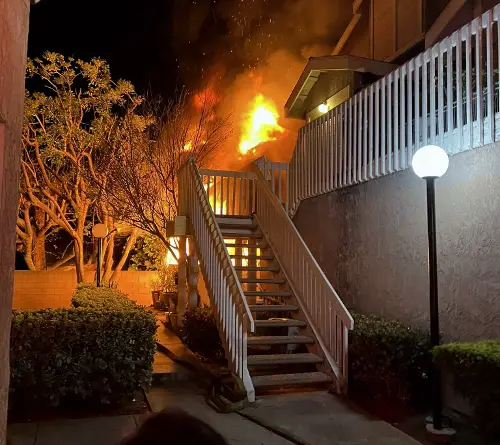 Firefighters tackled a fire at a two-story condominium complex in Santa Ana on Saturday night, Feb. 20, according to the OCFA.
While the firefighters were able to save multiple adjacent homes the blaze displaced ten people, including one child, who were forced from their homes after the fire damaged two units at the 200 block of North Mountain View Street.
The firefighters arrived at the scene just after 10 p.m. to find a heavy fire that started at a first floor unit and quickly extended to the second story.
No injuries were reported. The cause of the fire remains under investigation.