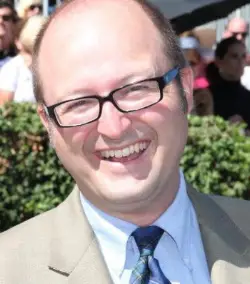 "Matthew Harper, a top aide to Supervisor Janet Nguyen, was quietly transferred this month from Nguyen's office to OC Waste & Recycling as a public affairs manager. The move raised a few eyebrows in the supervisors' fifth-floor offices in the county Hall of Administration," according to the Voice of OC.
Harper, a Republican, is also a candidate for the 72nd Assembly District, which includes part of Santa Ana.  He is also a member of the Huntington Beach City Council.

We previously introduced our readers to Harper and his opponent, Westminster Mayor Pro Tem Tyler Diep.  In that post we revealed that:
Harper embarrassed himself earlier this year when he voted to support a measure that would have resulted in the posting of DUI offenders labeled "habitual" by the City of Huntington Beach, on their Facebook page.  The problem?  Harper didn't tell anyone that he was arrested for driving under the influence a few years ago, when he was a member of the Huntington Beach Union High School District's Board of Education.
Harper says he is a fiscal conservative – but he works for the county government, in  a job he didn't deserve, no doubt pulling down six figures.  Will he actually work for the OC Waste Agency – or was he put there by Supervisor Nguyen so he could pull down a nice salary while campaigning for the 72nd Assembly District?
What a joke. 
In related news, Orange Juice blog editor Vern Nelson endorsed Harper today in a comment posted here at the NSA, as follows:
In the absence of any good or viable Democrat in that district (which is where I live) I think I'm gonna quietly root for Harper – mainly so we can get someone better to replace him on the HB City Council! (Exactly what that guy at Red-Face County is worried about.)

This whole thing is also gonna understandably piss off the Viets even more at the Republican Party. Maybe they'll rethink both their loyalty to such a lily-white party and their competitiveness against Latinos!
The only Democrat who has shown an interest in running for the 72nd A.D. is Joe Dovinh, who is married to Republican Garden Grove Council Member Dina Nguyen.  Local pundits are alleging that Dovinh will pull out if Diep's allies buy ads in his virtually unknown local Viet newspaper.
Harper is not byh the way the only local political hack to land a hefty County public affairs job despite the County hiring freeze.  Jordan Brandman was hired by O.C. Clerk-Recorder Tom Daly this year to be his "External Affairs Director."  That despite the fact that Daly had previously hired former reporter Jean Pasco.  She supposedly runs the OC Archives, despite a total lack of curating experience.  The reality, according to insiders at the County, is that Brandman and Pasco are Daly's in-house campaign team.  He, like Harper, is running for the State Assembly – in the 69th A.D.