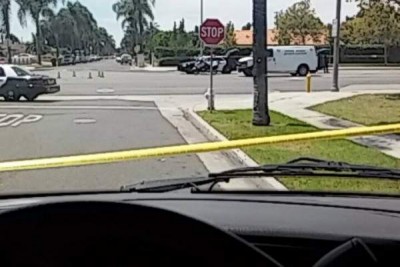 David Wayne Cote, 54, of Santa Ana, was driving his BMW westbound on West St. Andrew's Place when he was t-boned by a Nissan Maxima driven by Armando Duran, 35, today at around 12:40 p.m.,  in the intersection of South Bristol Street and West St. Andrews Place, in Santa Ana, injuring Cote's 6-year-old nephew, Ivan Sandoval, who was in the BMW, according to the O.C. Register.  Sandoval later died during surgery according to ABC News.
The Nissan Maxima rammed into the passenger side of the BMW as it was going southbound on South Bristol Street.
Sandoval and Cote, in the BMW, had to be cut of the car by OCFA firefighters, who immediately began CPR on Sandoval before he was rushed to Orange County Global Medical Center in Santa Ana, with life-threatening injuries.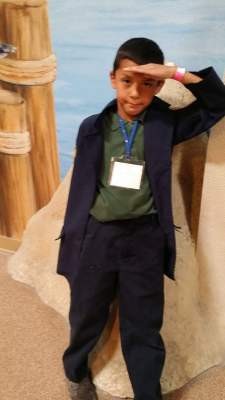 Cote was taken to UCI Medical Center in Orange where he was treated for serious injuries.  He is now suspected of having been under the influence of drugs, according to ABC News.  Cote has multiple felony convictions for possession of a controlled substance dating back to 1987, according to court records, according to the O.C. Register.
SAPD police officers detained the unidentified driver of the Nissan Maxima, who was not injured. He was arrested on suspicion of driving under the influence, according to ABC News.
The accident tied up traffic on adjacent streets for an hour.