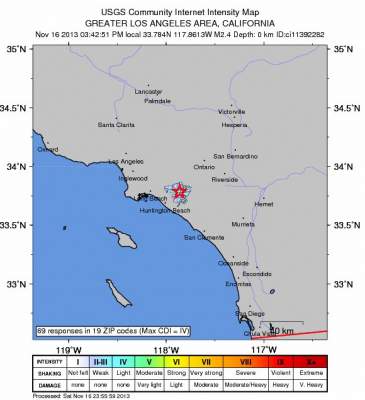 Did you feel that?  A 2.4 magnitude earthquake struck in Orange, CA, at 3:42 pm today, according to the U.S.G.S.
This quake was felt in nearby cities, including Santa Ana, Anaheim and Irvine.
Here are links to informative sites about earthquake preparedness and safety courtesy of the American Red Cross:
Putting Down Roots in Earthquake Country is one of the best and most comprehensive earthquake preparedness guides available.