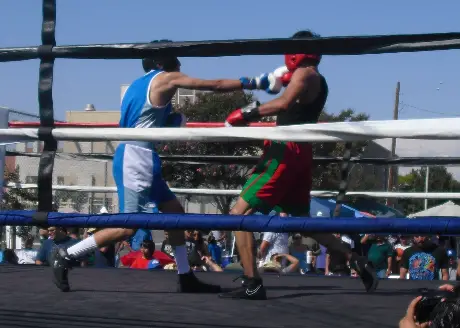 PLEASE SPONSOR A TKO BOXING YOUTH!!
FOR ONLY $5 OR $10 YOU CAN HELP PUT A SMILE ON A TKO MEMBER THIS CHRISTMAS!
WE ARE REQUESTING DONATIONS OF A GIFT CARD(S) TO THE PLACE OF YOUR CHOICE.
TKO is proud to say that after 17 years, our all-volunteer staff continues to offer our cost-free, after-school program to over 100+ at-risk youths daily by giving them a safe and structured place to gather. This year we have a record number of high school age youths…. and hope that with your donation we will be able to give them each a small gift card.
Cards may be sent to:
TKO BOXING CLUB
P.O. Box 28541
Santa Ana, CA 92799
or call Mary Lara at (714) 336-3361 for pick-up.
Your donation is tax-deductible.
Non-profit tax i.d. no. Non-Profit #33-0872050
THANK YOU VERY MUCH!