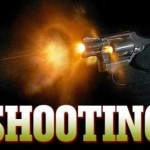 Isn't it time for Santa Ana to have a voice on the O.C. Board of Supervisors?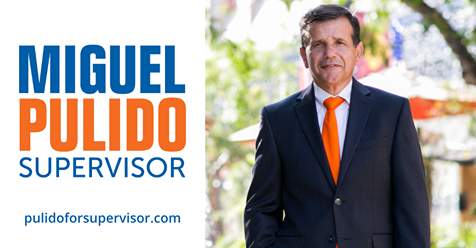 Paid for by Miguel A. Pulido for Supervisor 2020 (ID #1422663)
Violent crime continues to increase in Santa Ana at an unbelievable rate, yet police staffing remains far below minimum staffing levels. What is inexperienced SAPD Police Chief Carlos Rojas doing to address this? Nothing. What is our overpaid City Manager David Cavazos doing to address this? Nothing. Why do they refuse to staff "Patrol Officers" to their recommended levels and the levels they have been budgeted for? And why doesn't our City Council take action? I mean besides giving bonuses to Cavazos and his fellow city executives.
There are serious safety concerns to families, children and the business community of Santa Ana. Since Rojas took over in 2012, shootings are up 556%, according to a new report that I looked at today (which is about how much Cavazos is overpaid!) In 2012 in a six-month period (from January to June) there were 32 shootings as compared to the year-to-date in 2016, when there have been over 200 shootings in our city!
Advertisements
Did you suffer a slip and fall too? Was it at a public place like a store, restaurant, or a sidewalk? Was it someone else's fault?
You deserve compensation! Unsure if you have a case? FREE Consultation! Looking for a second opinion? Give us a call at (323)746-8099!
Si usted sufre un resbalón por la negligencia de otra persona llámenos al (323) 746-8099. Nosotros peleamos por sus derechos. Sigan nuestra pagina.
@Sasooness Law Group. https://www.facebook.com/SasoonessLawGroup/
Take a look at the chart above and see for yourself what has happened in Santa Ana since Cavazos and Rojas took power.
Innocent victims are being caught in the crossfire now. Remember that just a few weeks ago, on June 19, a food truck vendor was caught up in the gang crossfire and tragically killed at 1800 South Evergreen. Other innocents have been shot but he was the first to die. There will surely be more.
I am told on good authority that senior SAPD police officers are fleeing the department. That never used to happen under former Chief of Police Paul Walters! But it is happening now under Rojas. The SAPD has gone from being one of the top police departments in the country to an understaffed and demoralized disaster.
Fortunately we will have a chance in November to dump Council Members Roman Reyna and Vince Sarmiento. And Angie Amezcua has done us the immense favor of deciding not to run for re-election. We can change the City Council majority – provided that good candidates run against Reyna and Sarmiento.
The sooner that Cavazos and Rojas are fired the better. We need to take back our city!