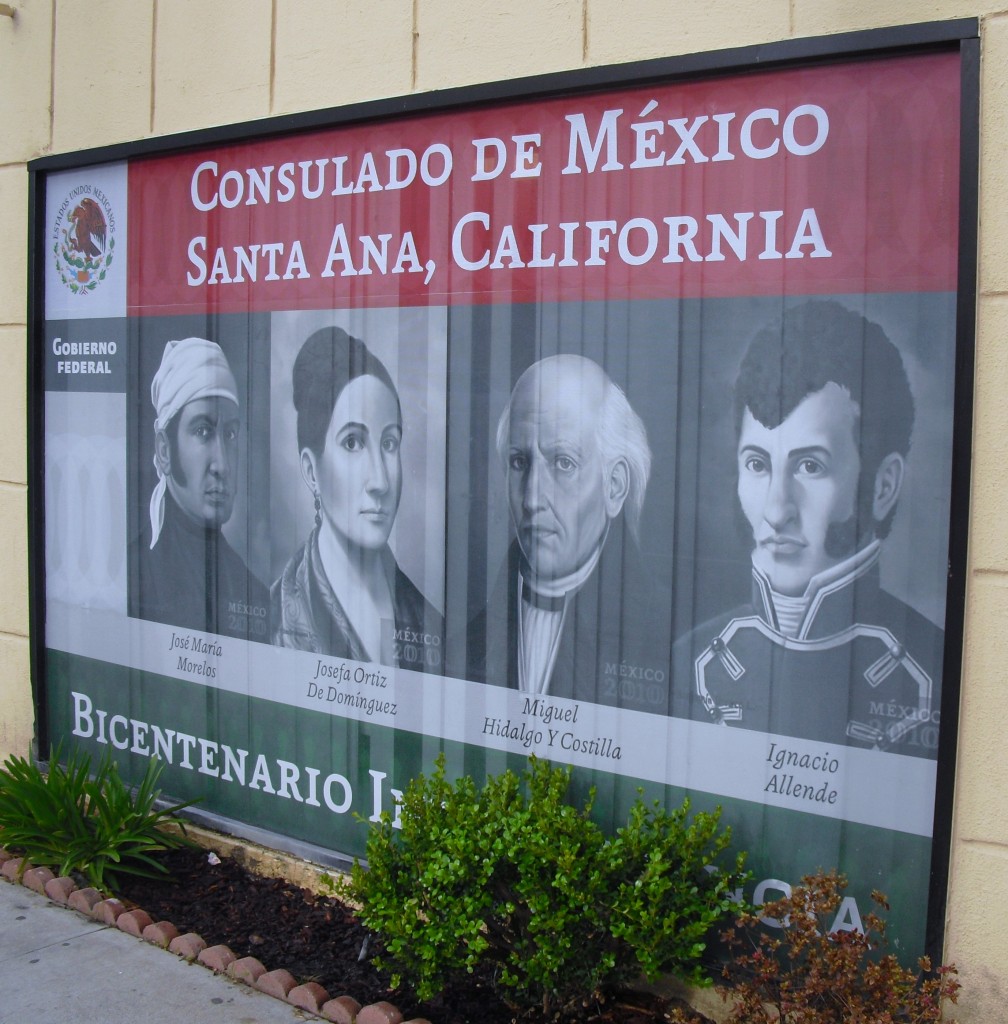 "A downtown celebration honoring Mexico's bicentennial that was initially set to kick off Sept. 11 and sparked a firestorm of protests has been moved to the following weekend.  The date change came at the request of the festivities' promoters, Santa Ana City Manager Dave Ream said Thursday," according to the O.C. Register.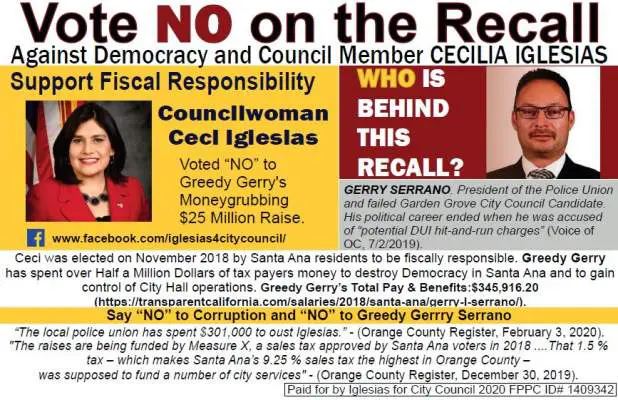 Ream and his administrators were the ones who chose this date in the first place.  Alejandra Garcia Williams, who currently serves as the Consul of Mexico in Santa Ana, asked Ream to change the date.
Isn't it time for Santa Ana to have a voice on the O.C. Board of Supervisors?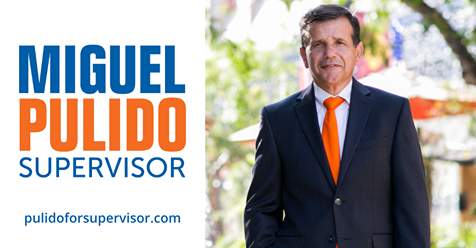 Paid for by Miguel A. Pulido for Supervisor 2020 (ID #1422663)
Kudos to Garcia Williams for defusing the ridiculous racist protest against this event.  Why Ream chose Sept. 11 for this event in the first place is a real mystery.
Advertisement
Is your employer a mess? Call Sasooness.
In the state of California for every 5 hours worked an employee must get a 30 minute, uninterrupted lunch break. For every 3 hours worked an employee must get an uninterrupted 10-minute rest break. Working over 8 hours in a day or 40 hours in a week is due overtime. Don't let your employer screw you! Give us a call at 323 746-8099.
En el estado de California por cada 5 horas de trabajo su patrón le debe permitir tener un receso de media hora sin interrupciones. Si trabaja más de 8 horas en un día o más de 40 horas de trabajo en una semana su patrón le debe pagar tiempo y medio. No deje que su patrón abuse de su trabajo. No importa que no tenga papeles. Usted tiene derechos. Llamenos al 323 746-8099.
This year's Fiestas Patrias is going to be very special as the entire country of Mexico is currently celebrating 200 years of independence (200 años de independencia).  Click here for more information.
Of course the haters are taking credit for the date change.  Lupe Moreno, a local Minuteman, told the Register, "I think it was a lot of pressure put on them. A lot of pressure."
And the O.C. Register assisted the haters, as usual, by running a poll then trumpeting the results – that 80% of their readers wanted the date of the event changed.  Judging from the many racist comments on their website, it would appear that most of the Register's readers just hate Mexicans and are against  the event no matter what.
However, the Minuteman protest at the Mexican Consulate in Santa Ana this week was lame.  Our friend Naui caught it on video.  There were only a handful of protesters there.