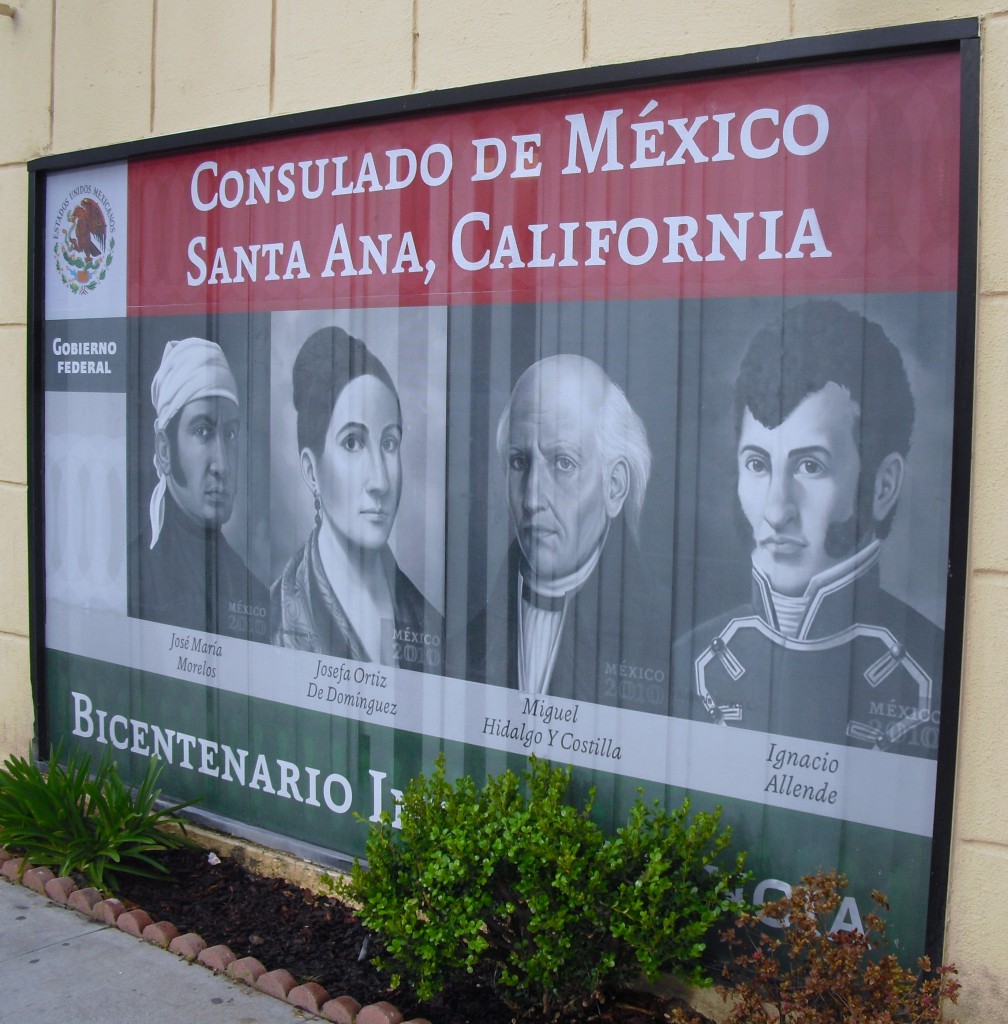 "A downtown celebration honoring Mexico's bicentennial that was initially set to kick off Sept. 11 and sparked a firestorm of protests has been moved to the following weekend.  The date change came at the request of the festivities' promoters, Santa Ana City Manager Dave Ream said Thursday," according to the O.C. Register.
Ream and his administrators were the ones who chose this date in the first place.  Alejandra Garcia Williams, who currently serves as the Consul of Mexico in Santa Ana, asked Ream to change the date.
Kudos to Garcia Williams for defusing the ridiculous racist protest against this event.  Why Ream chose Sept. 11 for this event in the first place is a real mystery.
This year's Fiestas Patrias is going to be very special as the entire country of Mexico is currently celebrating 200 years of independence (200 años de independencia).  Click here for more information. Continue reading→