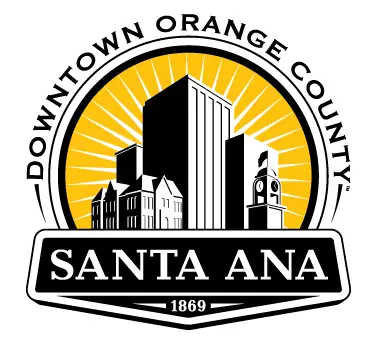 Who knew that working for the City of Santa Ana could make you a rich man?  The O.C. Register investigated what many of our local cities are paying to their retired city employees.
While most of us have a bankrupt Social Security program to look forward to in our retirement, public employees make a ton of money in retirement, based on their last salary paid.  It is common practices for city's to spike their employee's pensions by giving them a raise in their last year of employment.  This happens a lot in Santa Ana, in particular.
Is this one of the reasons that the City of Santa Ana has such a huge budget deficit?
Here is the list of Santa Ana retired employees who are making over six figures in their retirement:
SANTA ANA
PHILLIP GARCIA $173,776.08
FRANKLIN JENSEN $146,259.48
WAYNE BOWMAN $142,134.24
GEORGE SAADEH $140,825.04
RAYMOND COMEAU $138,313.08
WILLIAM ZASTROW $137,952.48
ROBERT TYLER $137,472.24
ANDY MONEY $136,292.64
ALLEN CARTER $135,825.72
JON RIBBLE $133,996.92
ROBIN MCCOY $129,565.20
BALTAZAR DE LA RIVA $126,492.12
DAVID NICK $121,399.68
MICHAEL FOOTE $121,322.76
KENNETH HALL $121,228.92
JOSE GARCIA $121,187.16
JOHN PEREZ $121,091.40
PHILIP ARCHER $120,635.88
CHARLES MAGDALENA $119,259.84
FELIX OSUNA $119,173.56
ERNEST HOEFT $117,542.28
WILLIAM TEGELER $117,111.24
COLLIE PROVENCE $115,110.48
JIMMY DALTON $113,925.60
THOMAS SKELLY $113,783.40
CHARLES MILLER $113,127.12
JOHN CHAMBERS $112,292.28
TIMOTHY GRABER $112,228.68
GUADALUPE GARCIA $111,991.32
ROBERT HELTON $111,116.64
RAYMOND DAVIS $110,203.92
CHARLES DEAKINS $110,061.96
WILLIAM SANDLIN $109,275.36
HUGH MOONEY $109,241.16
GERARDO MATA $108,438.36
IRMA MANDELL $107,896.32
GARY ADAMS $107,423.76
RICHARD MARTIN $105,809.04
KEVIN BROWN $104,965.08
DENNIS STUELAND $104,346.84
JAMES DITTMAN $103,682.28
BRUCE LEAMER $103,530.12
ROBERT SAYNE $103,106.52
WILLIAM BARRETT $102,634.56
GARY BIDGOOD $102,448.92
WILLIAM SCHEER $100,918.32
ROBERT STEBBINS $100,688.16
WILLIAM MCCOY $100,616.76
RICHARD BOUCHARD $100,333.08
MICHAEL OVERN $100,237.80