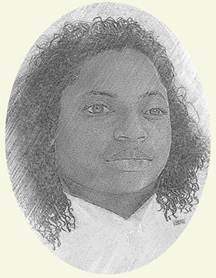 FOR IMMEDIATE RELEASE
Contact: Gail Krause, (714) 647-1840
OC Coroner Seeks Public's Assistance to Identify Jane Doe
SANTA ANA, CA – (October 9, 2013) – The Orange County Sheriff's Department Coroner Division is seeking the public's help in identifying and locating the family of an unidentified female of possible mixed race.
On September 11, 2005, at approximately 9:05 p.m., an unidentifed female, approximately 19-30 years of age was struck by an auto at the intersection of Beach Boulevar and Orangewood Avenue in the city of Stanton. She was taken to West Anaheim Medical Center where she later died. The unidentified female is further described as being 5 feet 3 inches, 165 pounds with long, wavy brown/black hair and brown eyes. She was wearing a striped shirt, blue denim shorts and jeweled flip-flop sandals, as well as, silver bangle-type bracelet. The unidentified female was in possession of a day bus pass (route 38) from the Lakewood, California area and receipts from the Buena Park Mall, all dated September 11, 2005. She also had a Reggaeton 2005 music CD in her purse.
Anyone with information is urged to call the Orange County Sheriff's Department Coroner Division at (714) 647-7411, and reference case number 05-06717-HO.