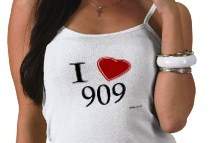 The Riverside Press-Enterprise is expected to be sold for $27.25 million later this month to Freedom Communications, owner of the Orange County Register (one of Santa Ana's largest employers), according to announcements from both newspapers, according to Patch.
An investment group led by Aaron Kushner purchased the Orange County Register last year and has rapidly expanded the newspaper. Earlier this year, the paper increased its coverage into Long Beach, with a 16-page Long Beach section and it has been adding to its staff, despite the overall newspaper industry experiencing sharp declines in print ad revenues, according to KPCC.
Dallas-based A. H. Belo has owned the Riverside newspaper since 1997, when it (then as Belo Corp.) bought all of the remaining interest in The Press-Enterprise Co. for an undisclosed price. Before that, it had a 38.45 percent interest that had been acquired since June 1996, according to the Dallas News.
In April, the Media Matters website reported the Register made a financial arrangement with three Orange County colleges — Cal State Fullerton, Chapman University and UC Irvine — in which each institution paid the paper $275,000 for a year's worth of advertising to appear in a new weekly section dedicated to local colleges. Critics said the arrangement was a conflict of interest and hurt the credibility of the paper's coverage of the campuses, according to the Riverside Press-Enterprise.
Kushner told employees in August that the company's financial performance had fallen short of expectations for the second quarter. As of January, Freedom stopped matching employees' 401(k) contributions, according to the L.A. Times.
Two former top executives, Mitchell Stern, Freedom's chief executive from 2010 to 2012, and Mark McEachen, its chief financial officer during that time, have sued Freedom Communications Inc., owner of the Orange County Register, saying the company has failed to pay them a combined $4.5 million in severance pay, according to the Los Angeles Times.
Freedom Communications launched the Long Beach Register in August of this year, hiring a 20-person staff that is headed by former publisher of the
Press-Telegram,
Ian Lamont, and several other
Press-Telegram
writers. Paul Eakins, the P
ress-Telegram's
former city editor will serve as the paper's editor, according to the
Long Beach Post
.
I think Kushner and his associates have lost their minds.  They shut off the O.C. Register's website to the general public and I can but hope that they won't do the same to the Press-Enterprise.  Long Beach cannot sustain two daily papers in the long run and doubling down on print is insane given the dominance of digital media today.
How do you get your news?  Most of us get it online now, on our smart phones, our digital pads, and our computers.  And AM Radio news is still going strong.  The minute the newspaper hits your driveway it is already old and stale news.  Folks have figured that out now but the delusional Kushner keeps betting on paper.
This can't possibly end well.