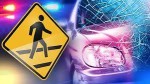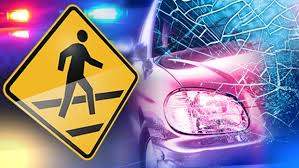 An unidentified man in his 40s was hospitalized Monday night after he was struck by a driver while he was illegally crossing a major street, according to the O.C. Register.
The incident happened at around 9:30 p.m.,when a pedestrian walked in front of a vehicle from the left side, as the driver of that vehicle was heading southbound in the 200 block of South Harbor Blvd., according to the SAPD.
The pedestrian appears to have been struck by the vehicle as he was walking across Harbor Blvd., mid-block from west to east outside of any crosswalk.
The man ended up in critical condition at the UCI Medical Center in Orange.
Police investigators believe that the pedestrian, who remained in the hospital on Tuesday morning, may have been drunk when he was struck by the vehicle.
The driver of the car that hit the pedestrian stayed at the scene and cooperated with the SAPD. He did not appear to be under the influence.
Southbound lanes of Harbor Boulevard were closed due to the crash and the investigation for about two hours.