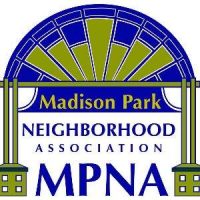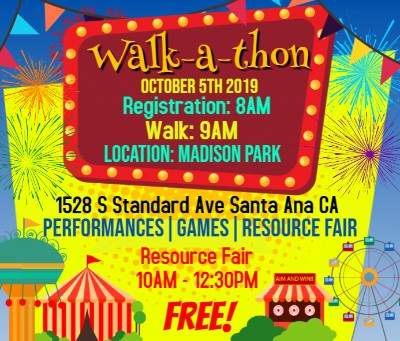 Isn't it time for Santa Ana to have a voice on the O.C. Board of Supervisors?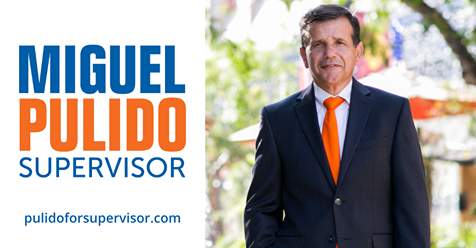 Paid for by Miguel A. Pulido for Supervisor 2020 (ID #1422663)
SANTA ANA – Join us for the 17th Annual Walk-a-thon proudly presented by the Madison Park Neighborhood Association and the City of Santa Ana! This FREE event will take place on Saturday, October 5, 2019 from 8:00am to 12:30pm at Madison Park, 1528 S Standard Ave Santa Ana, CA. Bring your family and friends we are bringing the Carnival to Madison Park! There will be music, games, performances, and giveaways throughout the event.
For those who would like to participate in the Walk-A-Thon registration begins at 8:00am, and the walk will begin promptly at 9:00am. Following the walk will be our resource fair from 10:00am to 12:30pm. For more information feel free to to contact Abigail Alvarez at (714) 576-1114. We'll see you this Saturday October 5th at Madison Park!
Advertisements
Did you suffer a slip and fall too? Was it at a public place like a store, restaurant, or a sidewalk? Was it someone else's fault?
You deserve compensation! Unsure if you have a case? FREE Consultation! Looking for a second opinion? Give us a call at (323)746-8099!
Si usted sufre un resbalón por la negligencia de otra persona llámenos al (323) 746-8099. Nosotros peleamos por sus derechos. Sigan nuestra pagina.
@Sasooness Law Group. https://www.facebook.com/SasoonessLawGroup/
SANTA ANA – ¡Unente para el 17a Anual Caminata orgullosamente presentado por La Asociación de Vecinos de Madison Park y la ciudad de Santa Ana! Este evento es GRATIS y tendra lugar el Sabado 5 de Octubre de 8:00am a 12:30pm en Madison Park, 1528 S Standard Ave Santa Ana, CA. Invite a su familia y amigos vamos a traer el Carnaval a Madison Park! Habra musica, juegos, actuaciones, y rifas para premios durante el evento.
Para los que gustan participar en la Caminata registracion comienza a las 8:00am, y la Caminata empieza a las 9:00am. Despues de la Caminata tendremos nuestra feria de recursos de 10:00am a 12:30pm. Para mas informacion comunicance con Abigail Alvarez (714) 576-1114. Nos vemos este Sabado 5 de Octubre en Madison Park!