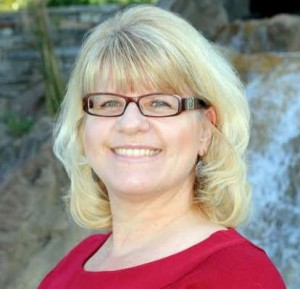 GINGER THOMAS HONORED WITH FAIRHAVEN'S OLIVER HALSELL CARE AWARD
Mission Viejo resident recognized for dedication to the senior community
MISSION VIEJO, Calif., (Mar. 19, 2014) – When her grandmother was diagnosed with Alzheimer's, Ginger Thomas worked with her family to place her grandmother in a home. Throughout that emotionally difficult process, Thomas discovered her passion for working with seniors. Now, as a Senior Living Advisor at A Plan For Senior Care, she helps families daily find personalized care for their loved ones.
Thomas is being honored as the March recipient of Fairhaven's Oliver Halsell Care Award. Fairhaven Memorial Park & Mortuary, with locations in Santa Ana and Mission Viejo, created the recognition program in 2012 to pay tribute each month to individuals who have demonstrated exceptional care in their profession, community and the world at large.
"Ginger's passion for senior care is evident in the work she does," said Marla Noel, President of Fairhaven. "She cares about her community and is utilizing both her personal and professional experience to be an invaluable resource to those in need."
Her career choice was motivated by her mother, El Joan Shealor, who worked as an RN for many years, and became convinced that while most nurses can be good at their jobs, those who truly are great are innately compassionate. Feeling her daughter was born with significant empathy, Shealor encouraged Thomas early in life to consider a career in the care industry.
"It means so much to be recognized for something I love to do," explained Thomas. "When I was referred to the senior care industry, I was drawn to the seniors and their stories; I don't want them to be forgotten or misplaced."
As a Senior Living Advisor, Thomas works directly with families as a resource in finding the right care for their loved ones. After interviewing a new family, Thomas considers the patient's finances, current living situation and medical needs in order to provide a complete care plan. In matching seniors with care facilities, her main focus is ensuring each patient's individual needs, as well as those of his or her family, will be personally addressed. This gives her ample opportunities to place more seniors in the compassionate hands of those who will provide them with the care they genuinely need and deserve.
Thomas will be honored at Fairhaven's Oliver Halsell Care Awards banquet in November at Fairhaven's Mission Viejo location. The banquet honors a year's worth of achievements among the local community. Additionally, Fairhaven will make a donation to the American Heart Association in Thomas' honor.
About Fairhaven's Oliver Halsell Care Award
Fairhaven's Oliver Halsell Care Award pays tribute to Orange County individuals whose kindness and dedication to serving others is inspirational. These courageous individuals go above and beyond their job descriptions to serve with the utmost care and compassion. Fairhaven's Oliver Halsell Care Award winners come from many fields including private care, hospice, social work, counseling, assisted living, nursing, therapy and volunteer work.
For more information and to nominate a deserving candidate, visit Fairhaven's website: http://www.fairhavenmemorial.com/community/oliver-halsell-care-award or email CareAwards@FairhavenMemorial.com.
About Fairhaven
Founded in 1911 by Oliver Halsell to provide a peaceful and comforting place for families to honor their loved ones, Fairhaven Memorial Park & Mortuary is Orange County's most beautiful independently owned and operated full-service mortuary, crematory and cemetery. With the memorial park and mortuary in Central Orange County and an elegantly appointed mortuary in South Orange County, Fairhaven offers a wide range of pre-need and at-need services provided with care and compassion. Fairhaven is dedicated to celebrating the individual, providing services that are as unique and wide-ranging as the people they celebrate. Additional information is available at www.fairhavenmemorial.com. Connect with Fairhaven at www.facebook.com/fairhavenmemorial or www.twitter.com/fairhavenoc.
# # #