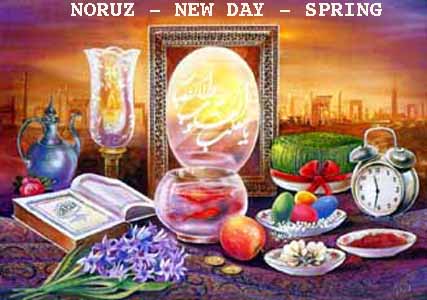 The Bowers Museum is open for free today, March 7, not only to Santa Ana residents, but to everyone, courtesy of the Target Corporation. 
And today is a great day to visit the Bowers as they are presenting a Persian family film festival!
The Persian Festival of Nowruz starts at the exact moment of the vernal equinox, commencing the start of the spring season. It is a time of visiting family and friends and celebrating life, and it is believed that whatever a person does on Norouz will affect the rest of the year.
So make sure you start the year off right and join in traditional Persian dance, music, food, art, face painting, lectures, see our beautiful ceremonial Haft-seen table and movies. Wear new clothes or Persian folk outfits and be ready for a fun, exciting, and memorable time. Co-sponsored by the Persian Cultural Arts Council.
Free First Sunday admission and the Family Festival are made possible by Target and The Nicholas Endowment.
Click here for directions to the Bowers Museum.