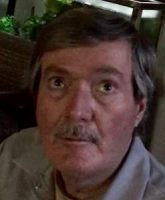 The Orange Police Department announced that Cary Smith, a dangerous sex offender who was recently released from a mental hospital, is no longer living at a facility in Orange.
Smith will be residing in another county. The local authorities have been notified.

In a tweet published at 10 a.m., the Corona Police Department said 59-year-old Cary Jay Smith was "currently" in that city, adding that officers "are watching Smith while he is in Corona to ensure the safety of the community," according to ABC News.
The OCDA recently released a warning about Smith, who spent 20 years in forced hospitalization at a state mental hospital.
Smith, who is 59-years-old, was sent to Patton State Hospital in San Bernardino in 1999 on a 72-hour psychiatric hold after his wife provided a psychiatrist with a letter in which Smith described sex acts he wanted to perform on a 7-year-old boy who lived in his Costa Mesa neighborhood.