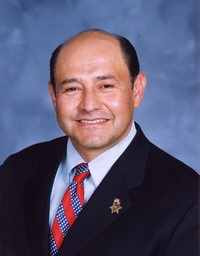 Correa Responds to Adopted State Spending Plan

(Sacramento) – Following passage of the 2013-14 California state budget, Senator Lou Correa (D-Santa Ana) released the following statement:
"I am pleased that we were able work together to craft an on-time and balanced budget that invests in California's schools, funds a middle class scholarship, expands health care coverage and access, and makes a significant payment towards the "Wall of Debt."
"While California's economy continues to show signs of improvement, more work must be done to further reduce unemployment and promote job growth. I look forward to continuing our work to protect working families, encourage small businesses to grow and strengthen our economy" said Correa.
The main budget bill, AB 110, was approved by the Legislature and sent to the Governor for his signature. The Constitutional deadline for the Legislature to pass a balanced budget is midnight, Saturday June 15. The Governor has until June 30, 2013 to act on the budget.
# # #