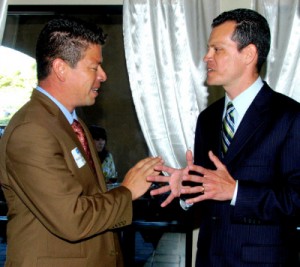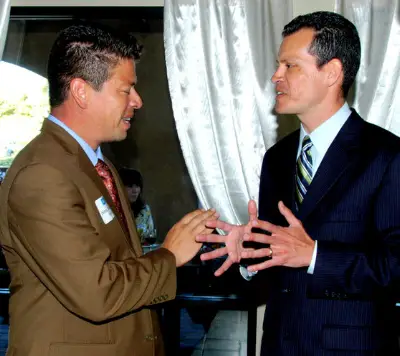 Isn't it time for Santa Ana to have a voice on the O.C. Board of Supervisors?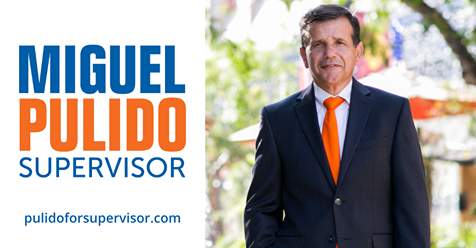 Paid for by Miguel A. Pulido for Supervisor 2020 (ID #1422663)
UPDATED: There is now an agenda posted for a special City Council meeting set for Thursday, December 27, 2012 at 1:15 pm to evaluate the performance of the Santa Ana City Manager and City Attorney.
My sources are reporting that Santa Ana Council Member David Benavides is still planning on calling for a special Council meeting so that he and his cabal can try to fire Santa Ana City Manager Paul Walters, even as the city struggles with the attempt by the State of California to seize $56 million dollars in redevelopment money from our city coffers.
Advertisements
Did you suffer a slip and fall too? Was it at a public place like a store, restaurant, or a sidewalk? Was it someone else's fault?
You deserve compensation! Unsure if you have a case? FREE Consultation! Looking for a second opinion? Give us a call at (323)746-8099!
Si usted sufre un resbalón por la negligencia de otra persona llámenos al (323) 746-8099. Nosotros peleamos por sus derechos. Sigan nuestra pagina.
@Sasooness Law Group. https://www.facebook.com/SasoonessLawGroup/
Walters and Mayor Miguel Pulido have their hands full dealing with Governor Jerry Brown's administration – while Benavides and his lackeys are trying to arrange a coup.  The only problem for Benavides is that he needs five votes to dismiss Walters.  He has the support of Council Members Michele Martinez, Roman Reyna and Vince Sarmiento but Mayor Pro Tem Sal Tinajero is not budging.   He is standing with Walters.
New Council Member Angelica Amezcua is also supporting Walters, from what I understand.   So of course Benavides and company are focusing on turning Tinajero.  They are now allegedly threatening to remove the "Pro Tem" title from Tinajero.  I don't think that will work.  Tinajero already got out of the way so that Benavides could launch his failed campaign for Mayor, now it is time for Tinajero to stand firm.  And I am hoping he will.
Allowing Benavides and his goons to hire a puppet City Manager is a horrible idea.  Remember that Benavides is being advised by the likes of Alfredo Amezcua and John Palacio.  Do you really want those people running City Hall?
What is driving all this?  From what I hear the folks that underwrote the attacks on Pulido, on Benavides' behalf, now want their payback.  The Downtown Inc. mafia for example want to bring back the PBID so they can keep robbing other downtown businesses to feather their own nests.  It is ironic that Benavides and his junta ran on a platform of change when their real goal is to restore the power of those who prospered under deposed City Manager Dave Ream.
You also have to wonder if Benavides and his team have violated the Brown Act with all of these backroom discussions and deal-making…