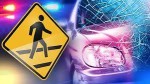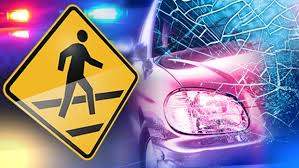 An unidentified male pedestrian was hospitalized with life-threatening injuries Saturday night after being struck by a car in Santa Ana earlier yesterday afternoon, according to the O.C. Register.
The man was struck by a southbound vehicle as he was crossing the street at the intersection of Fairview and First Streets, in Santa Ana, according to the SAPD.
The victim was taken by paramedics to a local trauma center and he underwent surgery last night to treat major head trauma. The SAPD has not yet updated his condition.
The driver of the vehicle that hit the pedestrian stayed at the scene – a rarity in a city with many previous hit and run drivers.