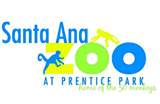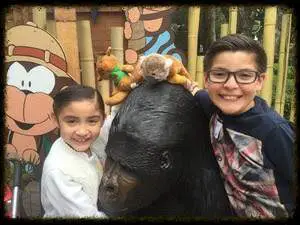 Come and Monkey Around at the Santa Ana Zoo's 66th Birthday Party! Discover your Wild Side!
Saturday, March 3rd & Sunday, March 4th from 11:00 am – 2:00 pm – Rain or Shine

Join our monkey mascot, SAZOO, in singing Happy Birthday led by FOSAZ President David Exline (Saturday) and Vice-President Michele Levison (Sunday) with Birthday Cake donated by Knowlwood for everyone (while supplies last)!
Watch the animals enjoy their "Birthday Enrichments."
Play Games and Ride the Rides!
FREE with price of admission and FREE to Zoo Members.
Click HERE to join as a Zoo Member now!
New Members bring your purchase confirmation e-mails to get in if your cards have not arrived.
We hope to see you all here at the Home of the 50 Monkeys!