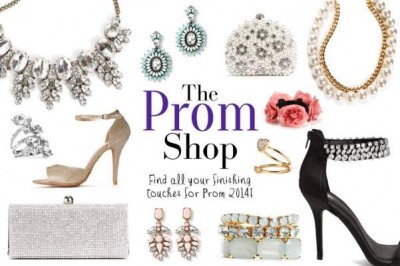 WINDSOR FASHIONS TO JOIN WESTMINSTER MALL IN TIME FOR PROM
New retailer specializes in dresses for every occasion, fashion apparel
WESTMINSTER, Calif. (April 1, 2014) – Stumped on what to wear on that special night on the town? Simon Property Group's (NYSE: SPG) Westminster Mall is excited to announce that Windsor Fashions will open its doors this Friday, April 4, just in time for prom season.
Located on the upper level of Westminster Mall in a 5,771 square-foot shop by Sears, Windsor offers women's and junior's contemporary apparel and accessories, including everything from blazers to strappy sandals, and printed scarves to rompers.
However, the retailer's forte is special occasion dresses, whether formal, casual or designer. Budding fashionistas can find the perfect dress to wear to homecoming, graduation, prom, job interviews, weddings and more.
"Windsor offers shoppers a great place to find on-trend fashions at affordable prices," said Nate Weirbach, director of marketing and business development at Westminster Mall. "Not only is Windsor a go-to shop for prom wear, but they also offer a great selection of fashions year-round, and we are excited to welcome them to Westminster Mall."
Los Angeles-based, Windsor was founded in 1937 by brothers Maurice and Albert Zekaria, and remains family-owned. The royal sounding moniker was inspired by a postcard of Windsor Castle in England.
Windsor is the newest retailer in to join Westminster Mall. Health club gym Chuze Fitness, joined the center in late December 2013, and Health Coffee joined this February.
Located on the upper level next to JCPenney, the 17,500 square-foot Westminster location is the tenth Chuze Fitness to open in California and offers a variety of services meant to provide members with everything needed for a good workout and relaxation. The facility contains more than 80 pieces of cardio equipment and 45 pieces of strength training equipment, free weights, tanning, HydroMassage and group fitness classes. Memberships are available starting at $9.99 per month.
Chuze Fitness Westminster is open Monday through Thursday from 5 a.m. to 11 p.m., Fridays from 5 a.m. to 9 p.m., and Saturday to Sunday from 7 a.m. to 7 p.m.
Healthy Coffee offers a unique coffee experience with delicious salads, soups, and sandwiches. Focused on bringing health to the world's largest and most popular drink, coffee, Healthy Coffee combines the health benefits of Ginseng, Reishi Mushroom, and other top quality ingredients with the world's finest coffee beans to create a line of deliciously healthy instant gourmet coffee drinks. The shop is located on the upper level near JCPenney.
Westminster Mall also added new dining options last year, including TGI Fridays, which offers great food, innovative drinks and a unique social experience filled with flair, and CUPS Frozen Yogurt, a fun, quirky frozen yogurt shop offering expertly crafted frozen yogurt products with 24 flavors and over 50 toppings. Westminster Mall's CUPS is be the first location outside of New York and New Jersey. Both TGI Friday and CUPS are located on the upper level at the entrance between Sears and Target.
As an extra perk, a Farmer's Market is being held at Westminster Mall every Thursday, through mid-November. Located in the parking lot near Target and Outback Steakhouse from 9 a.m. to 1 p.m., Westminster Mall's Farmer's Market offers fresh produce, kettle corn, bread, pasties, hummus, flowers and more.
For more information, visit Westminster Mall on Facebook at https://www.facebook.com/WestminsterMall on Twitter at https://twitter.com/ShopWestminster or on Instagram at http://instagram.com/shopwestminster.
About Westminster Mall
Westminster Mall is a modern shopping center that features some of the best names in retail including Macy's, JCPenney, Sears, Target, Victoria's Secret PINK, Old Navy and more. In addition to more than 180 specialty stores with shops ranging from teen apparel to shoes to women's apparel and jewelry, Westminster Mall also features exciting dining destinations such as Outback Steakhouse, Todai and the newly opened T.G.I. Friday's and CUPS Frozen Yogurt. In November 2008, Westminster Mall completed a multi-million dollar renovation. Included were brand new family restrooms, a first of its kind children's fully soft play area, new interior and exterior directional signage. The entire lower level of the center was carpeted for guest's shopping enjoyment and comfort. For a map and store listings, as well as directions, events and job listings, visit http://www.simon.com/mall/westminster-mall or call 714-898-2558.
About Simon Property Group
Simon Property Group, Inc. (NYSE: SPG) is an S&P 100 company and a global leader in the retail real estate industry. The Company currently owns or has an interest in more than 325 retail real estate properties in North America, Asia and Europe comprising approximately 243 million square feet. We are headquartered in Indianapolis, Indiana and employ approximately 5,500 people in the U.S. For more information, visit the Simon Property Group website at www.simon.com.
About Windsor Fashions, Inc.
Windsor is an apparel and accessory company creating products that fit the life and work styles of today's junior and contemporary woman. We are famous for our Special Occasion dresses. Windsor is the best shopping destination for Prom. Check us out at the mall or at www.WindsorStore.com.
About Chuze Fitness
Chuze Fitness is a leading fitness center with locations throughout Southern California and Tucson, AZ. Chuze prides itself as being a clean gym at a great value without the intimidation factor of major commercial gyms. Started in Carlsbad, CA, the gyms boast a large selection of classes, personal training, yoga, tanning facilities, and Hydromassage for members. Finding a fitness center with the ideal combination of a relaxed attitude without distractions at a low price point is a difficult task, which Chuze addresses directly.
About Healthy Coffee International, Inc.
Healthy Coffee International, Inc. (OTC: HCEI.PK, website: http://www.HCEI.biz), category creator of Healthy Coffee, is focused on bringing health to the world's largest and most popular drink, coffee. The company's proprietary formulas combine the health benefits of Ginseng, Reishi Mushroom, and other top quality ingredients with the world's finest coffee beans to create a line of deliciously healthy instant gourmet coffee drinks.
About TGI Fridays
TGI Fridays restaurants have a mission: To help people go out better. Because a better time with friends leads to a better life. As the original casual dining bar and grill, TGI Fridays offers authentic American food and legendary drinks. To bring our menu to neighborhoods all over the world, TGI Fridays proudly serves guests with over 900 restaurants in more than 60 countries. Making every day feel like a Friday wouldn't be possible without creating a place where friends feel free to hang out. That's why TGI Fridays takes pride in its nearly 8000 skilled and knowledgeable bartenders, all of whom for the past twenty years have competed annually for the title of the "World's greatest TGI Fridays Bartender."
The Fridays guest recognition program, Give Me More Stripes®, gives our closest friends exclusive insider rewards, events, and sneak peeks.
TGI Fridays believes in having a good time, but also in the importance of acting responsibly. As a result, its Responsible Business Program is focused on positively impacting the economic and environmental well-being of the communities and neighborhoods it serves. For more information, visit www.fridays.com.
About The Briad Group
The Briad Group is headquartered in Livingston, N.J., and is one of the fastest growing hospitality companies in the U.S. The Briad Group's entities are: licensed franchisees for Wendy's, T.G.I. Friday's®, Marriott, Hilton and a licensee for Zinburger Wine & Burger Bar. The Briad Group also owns and operates CUPS Frozen Yogurt – That's Hot™, a self-serve frozen yogurt concept that is poised for explosive growth.
###