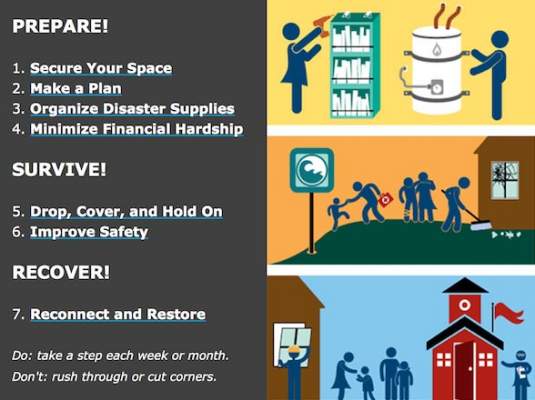 You are invited to join millions of people who will "Drop, Cover, and Hold On" on October 17th at 10:17 a.m. in the 2019 Great California ShakeOut!
Why is "Drop, Cover, and Hold On" important to practice? You may only have seconds to protect yourself in an earthquake before strong shaking knocks you down, or something falls on you. Practicing helps you be ready to react. Visit ShakeOut.org/dropcoverholdon to learn more.
It is also recommended that you, your school or organization, and your community review and update plans and supplies, and secure your space in order to prevent damage and injuries.
Everyone can participate! Individuals, families, schools, government agencies, businesses and other organizations are all invited to register.