Santa Ana Mayor Miguel Pulido will finally be terming out of office this November, after over 20 years. But pajaritos are reporting that Pulido may be looking at running for the Santa Ana City Council's Ward 3, which includes his Floral Park Neighborhood.
Ward 3 is currently represented by Councilman Jose Solorio, who miffed many in that ward when he carpetbagged to victory back in 2016. His wife and kids stayed behind in Ward 1 while Solorio rented an apartment in Ward 3. Solorio has maintained that apartment as his residence but it is incredibly hard to believe he doesn't spend 99% of his time with his wife and kids in Ward 1.
Solorio is now running for Mayor so if Pulido runs for Ward 3 it means he and Solorio could end up swapping seats. That is assuming Solorio and Pulido prevail, which is far from certain. Solorio is running against several challengers including City Councilman Vince Sarmiento and former City Councilwoman Claudia Alvarez.
Current City Councilman David Penaloza appears to be fed up with all of these retreaded politicians. He posted this message on his Facebook page today:
* Currently, termed out elected officials in Santa Ana, have an 8 year waiting period before they can come back.

In my opinion, a termed out Mayor or Councilmember should never be allowed to hold that same office again. Especially after we've experienced the same mayor for a quarter of a century.

At tonight's city council meeting, and at mine and CM Bacerra's suggestion, we will be discussing a potential 'Lifetime Ban' for anybody that terms out of office in Santa Ana.

Democracy as it should be.

On that topic, the Santa Ana Unified School District board needs term limits too, just saying.

*Remember, any charter amendment requires voter approval. For those interested in the discussion, or in making public comment. The item on the agenda is 65A.
By the way, don't forget that the Santa Ana City Council Ward maps will be changing as of this November's City Council elections. Click here to see the old map and click here to see the new one.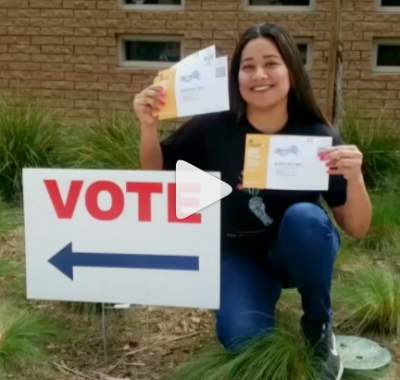 In related news Jessie Lopez has announced her campaign for Ward 3. She is an elected member of the Orange County Democratic Party's Central Committee, representing the 69th Assembly District, and she is an active coalition member of Rise Up Willowick. Rise Up Willowick is a Santa Ana-based coalition that fights for a fair and transparent community-driven process for responsible development. Jessie is a board member for the National Women's Political Caucus. Jessie also volunteers her time with the Public Law Center, as a Spanish translator, and she volunteers with Planned Parenthood.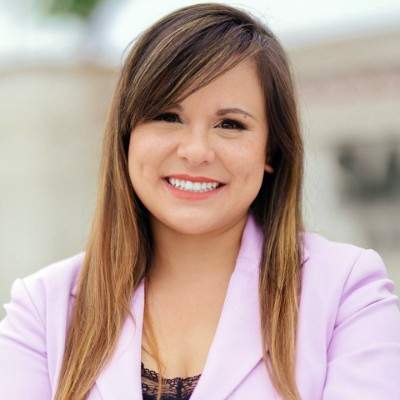 One of our readers recently informed us that there is another candidate running for Ward 3. Her name is Janelle Welker. Her story is an interesting one. Her mom fled from Vietnam and married her dad, a veteran of the U.S. Marines, here in the U.S. Welker serves as a Policy Advisor for the Orange County Board of Supervisors. In this position, she helps Orange County residents connect to agencies such as the Social Services Agency when they face challenges applying for public assistance programs and serves as an advocate to connect residents to other resources outside of the County. She has a political science degree from UCI.
Welker has gathered up quite a few endorsements – all Democrats by the looks of it:
U.S Representative Grace Flores Napolitano
For. State Senator Josh Newman
Orange County Board of Supervisor Doug Chaffee
Anaheim City Commissioner Lashe Rodriguez
Buena Park Councilmember Sunny Park
Fullerton City Councilmember Ahmad Zhara
Fmr. Santa Ana Commissioner Beatrice Mendoza
City of Fullerton Commissioner Jose Trinidad Castaneda III
Anaheim Union H.S. District Trustee Al Jabbar
Centralia Unified School District Trustee Luis "Jerry" Flores
Orange County Commissioner Claudia Perez Figueroa
Buena Park City Commissioner Benji Gonzales
Buena Park City Commissioner Lamiya Hoque
Santa Ana now will have ward-specific elections, as of November. This means Jesse and Jannelle will have to find a way to get support from the NIMBYs in Floral Park and Park Santiago. These neighborhoods also have many more white residents as compared to the rest of Santa Ana. My guess is that they will field their own candidate, likely Mark McLaughlin, a former Rancho Santiago Community College District Trustee.