There are no less than five Democrats running for the SAUSD School Board this year, including Santa Ana Planning Commissioner/Attorney/Bike Trail Activist Bruce Bauer; Congressional Field Rep./Planning Commissioner Beatriz Mendoza; Social Worker Dr. Alfonso Alvarez; college teacher Dr. Rigo Rigoberto; and business owner/Anti-Bike Trail Activist Mark McLoughlin. The latter three (Alvarez, Rigoberto and McLoughlin) are supported by the local education unions while the first two (Bauer, Mendoza) are supported by the SEIU and other local labor unions. (The SEIU is also supporting Rigoberto).
So why are the unions at war with each other? Why run so many similar candidates (honestly all of these candidates pretty much agree on close to 100% of the issues) for the same body?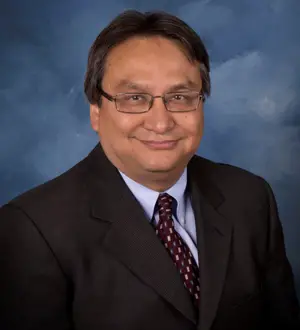 I found out recently that the Santa Ana Educators' Association recruited their own slate of leftwing candidates because they did not want current SAUSD Trustee John Palacio to take over control of the SAUSD School Board. Palacio, and his fellow Trustee Valerie Amezcua, recruited and are backing Bauer and Mendoza.
The irony is that the SAEA has always endorsed Palacio when he has run previously for the SAUSD School Board. But they seem to be peeved at him now.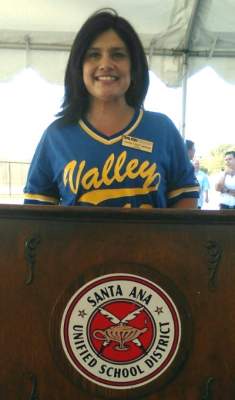 So here we are with no less than five Democrats, all pro-labor, running for three seats on the SAUSD School Board. Two Trustees have retired – Jose Alfredo Hernandez and Rob Richardson. Current SAUSD Trustee Ceci Iglesias is running for reelection. She has recruited her friend Angie Cano to run as well.
The result of the war of the unions is that the Democrat vote in Santa Ana will be split among five candidates. That favors Iglesias and Cano, who are Republicans. While there are not too many Republicans in Santa Ana, the lot of them will probably vote for these two ladies.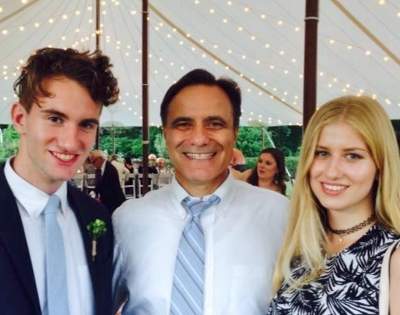 The white vote in our city is consistent but lesser now than it was a few years ago. Presumably they will prefer Bauer and McLoughlin. But the two candidates may cannibalize these voters, splitting the white vote and perhaps diluting it.
I personally feel that Dr. Rodriguez and Dr. Alvarez have the advantage of their titles, which makes a difference in a city like Santa Ana where so few residents have college degrees, much less graduate degrees. But there are so many men in this race that it will be difficult for any of them to out-poll the rest. Dr. Rodriguez has the advantage there as he ran for the SAUSD School Board last time around and so presumably he has higher name I.D.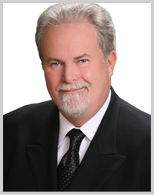 The SAEA did not even bother to speak to any of the candidates they are opposing, which is petty and ridiculous. No way does the community benefit from splitting the left vote five ways!  But I am sure that Iglesias and Cano are appreciative of this.
Iglesias and Cano are also the only candidates in the race who support parental choice in education. This is sort of a big deal as Santa Ana's families are desperate for other school options. Many families already pulled out of our public schools years ago, opting for Catholic, Lutheran and Evangelical schools. Santa Ana's charter schools are also very popular. In fact most of the public schoolteachers I know send their own kids to private or charter schools, even though their union is opposed to school choice.
As one might expect, the race is getting ugly. The SAEA sent out a nasty press release today ripping Bauer for saying that he is endorsed by Santa Ana teachers. But he responded with his own release, stating that he is in fact supported by a substitute teacher's union and by local teachers Sal Tinajero and Angie Amezcua, who are both members of the Santa Ana City Council.
So who to vote for? Well if you want the teachers to control our school district then vote for Rigoberto, McLoughlin and Alvarez. If you want Palacio to control our school district then vote for Bauer and Mendoza. If you want to promote more school choice for Santa Ana's families then vote for Iglesias and Cano.