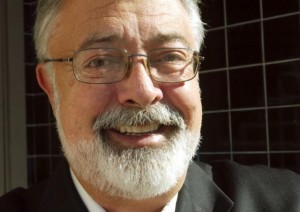 Frank Barbaro, the longtime Chair of the Democratic Party of Orange County (DPOC) was compelled to issue a press release ripping Santa Ana Mayor Pro Tem Claudia Alvarez, for her use of a Hitler analogy with regard to developer and property owner Irv Chase – even though Barbaro noted in his release that he had no sway over her as she is not a member of his party's Central Committee, and even though Alvarez had already apologized.  But why hasn't Barbaro commented about the arrest of Kinde Durkee, the onetime Treasurer of the DPOC?
 
We found evidence that Melahat Rafiei, the former Executive Director of the DPOC, had promoted a meeting that Durkee spoke at, and Durkee oversaw the money at Barbaro's Victory Fund, a PAC he uses to promote candidates he likes. 
Durkee has quickly become the Bernie Madoff of the Democratic Party.  She managed campaign finances for dozens of big time Democratic elected officials, including Assemblyman Jose Solorio, who allegedly lost hundreds of thousands to Durkee.  In fact, as we pointed out in an earlier article, the San Francisco Chronicle had previously exposed Durkee for various campaign fundraising scandals during the Obama election campaign.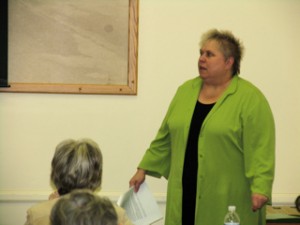 Many questions remain – Who advised all these Democrats to hire Durkee?  Did Barbaro promote her?  Did Rafiei?  And why is the local fake liberal blog completely ignoring this growing scandal – while they have written at least a dozen posts attacking Alvarez?  Did they promote Durkee too?
One other interesting side note is the Long Beach City Councilwoman Gerrie Schipske  resigned as the Executive Director of the Orange County Democratic Party just as this scandal was breaking.  Coincidence?  Perhaps…But then again maybe someone should look into see what her ties to Durkee are.