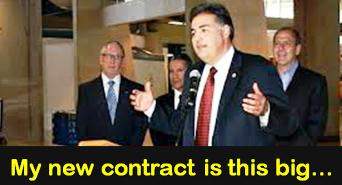 Santa Ana City Manager David Cavazos is allegedly making $315,000 in annual salary, according to CBS News. Cavazos is also paid a massive $234,536.04 annual pension he engineered before he exited his previous job, in Phoenix.  His Santa Ana pay is padded by an additional estimated $243,000 in perks and benefits including an electric car , moving expenses and a housing allowance.  In all Cavazos is bringing home $800,000 a year!
You would think that Cavazos, a transplant originally from Chicago who claims his parents were Mexicans, would be happy with all of that money but my sources at City Hall are telling me that now he wants a 5.5% raise!  U.S. Census figures show the median household income in Santa Ana is $54,000.  Cavazos makes over $28,000 a month according to the City of Santa Ana's published salary schedule.  In two months Cavazos nets more than most Santa Ana families make in a year.  And he still wants more of our money!
Before he left his job in Phoenix, Cavazos' negotiated a $78K annual raise which inflated his annual salary to $315,000, not including a $600 per month car allowance, $4,000 annual "longevity" bonus and about $35,000 in deferred compensation, according to Arizona Central News.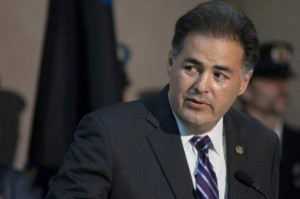 David Cavazos, a longtime Phoenix employee who rose through the ranks from intern to city manager during his 26-year tenure, had a total compensation package of $558,625 in his first year in Santa Ana. Only the city manager in tiny Indian Wells is listed as having a higher salary and benefits package at $677,172, according to the state controller's office, which most recently released data for 2011. That paycheck included a severance payout to the city manager, who was stepping down, according to the L.A. Times.
Since 2001, the U.S. President has earned a $400,000 annual salary, along with a $50,000 annual expense account, a $100,000 nontaxable travel account, and $19,000 for entertainment.  That means that Cavazos is making twice what President Obama is paid!
Gov. Jerry Brown's salary was increased to $174,000, in 2013, up from $165,288 but still below the high salary of $212,179 in 2008. The base pay of rank-and-file lawmakers will rise to $95,290 a year from the current $90,526, although most lawmakers take home an additional $30,000 a year in per diem payments, according to CBS News.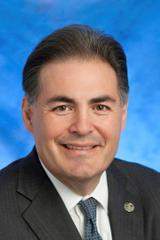 That's right.  Cavazos is making more than four times what Governor Brown earns – and Cavazos still wants a raise!
Did you know that our police officers have not had a raise in years?  And our service employees had to give back perks and pay while our city was struggling to pay its bills?  Is it right for Cavazos to make so much money and then have the gall to demand even more?
Please take a few minutes to contact the Santa Ana City Council members and let them know that Cavazos already makes too much money and the last thing they should do is fork over a big raise!  When was the last time you got a raise like this after one year at a job?