SAPD Advisory: Vehicle vs pedestrian fatal
A six-year-old boy was killed and his grandmother seriously injured when they were struck by a pickup truck as the woman walked the child and his seven-year-old sister to school Monday in Santa Ana, according to authorities, as reported by the Fountain Valley Patch.  The accident location is very near to Washington Elementary School.
The boy was later identified as Alan Martinez, according to KTLA.  His surviving sister is named Mia.
The 48-year-old grandmother sustained multiple broken bones, according to Santa Ana police Cpl. Anthony Bertagna and Orange County Fire Authority Capt. Steve Concialdi, according to the Los Angeles Daily News.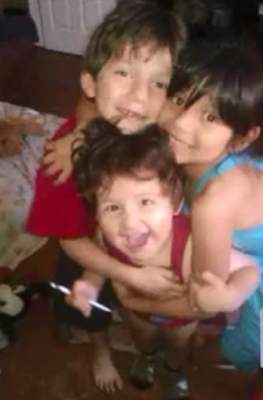 All three people were walking in the cross walk when the boy and grandmother were struck by a Ford F250 truck. The truck was driven by a 17-year-old. He and his younger brother, who were uninjured in the crash, stopped. They are cooperating with police, according to ABC.
The teenager was driving his 13-year-old brother to Douglas MacArthur Fundamental Intermediate school before going to Segerstrom High School, where the driver is a student, Bertagna said, according to the Fountain Valley Patch.
Police report that he was not speeding and that he was not cited.  The 17-year-old, who was reportedly devastated by the accident, has been turned over to his parents, according to CBS.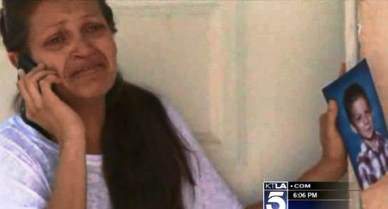 A Register photographer said a backpack was in the roadway. The accident occurred in a residential area, and a school is nearby, according to the O.C. Register.
KNX radio news reported that the grandmother and the 7-year old are at a local hospital.  There names have not yet been released.