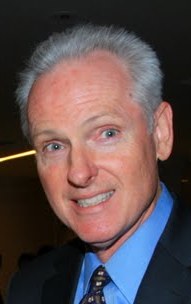 [cardoza_wp_poll id=15]
A restricted fund at the Orange County clerk-recorder's office was so badly mismanaged under Tom Daly — the former department head and current assemblyman — that millions of dollars in spending cannot yet be legally justified, concludes a county internal audit review released this week, according to the Voice of OC.
The corruption Daly fostered at the Clerk-Recorder's office was astounding.  And now it has been quantified – you can read the full audit report here.
Daly has to run for re-election next year in the 69th Assembly District.  And now his opponents have a major issue to hammer him with.  But who will run?
Daly has already made peace with the unions so that alone will probably ensure that no Democrat will challenge him.  But he represents a majority Latino district.  Surely someone should take him out?
SAUSD Trustee Cecilia Iglesias is reportedly mulling running either against U.S. Representative Loretta Sanchez, which would be foolish, or against Santa Ana Councilman Sal Tinajero.  I think however that she could beat Daly.
Iglesias works for a Republican elected official – State Senator Mimi Walters.  She is well connected with the GOP and in our community.  She was the top vote-getter in the 2012 SAUSD election, garnering more votes than two incumbents – Rob Richardson and Jose A. Hernandez.
As a longtime supporter of the Dream Act and immigration reform, Iglesias would stand in stark contrast to Daly, who has a terrible anti-Latino record as the former Mayor of Anaheim.
She could beat him but will the OC GOP wake up and get behind her?  Or will they give Daly a free pass – again as they did nothing to support the last Republican who opposed him, Jose Moreno, in 2012?
[cardoza_wp_poll id=15]