They say a photo is worth a thousand words but if you ask me this one is priceless: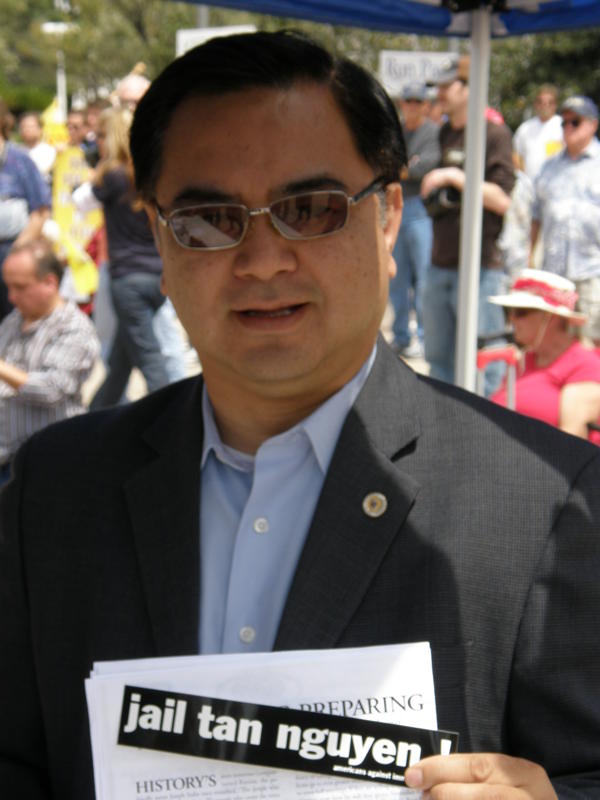 Assemblyman Van Tran at Tea Party rally on April 15. 
Tran and Tan Nguyen are running in the Republican Party Primary, for the right to face off against Congresswoman Loretta Sanchez, in the 47th Congressional District.
Click here to read the rest of this post.