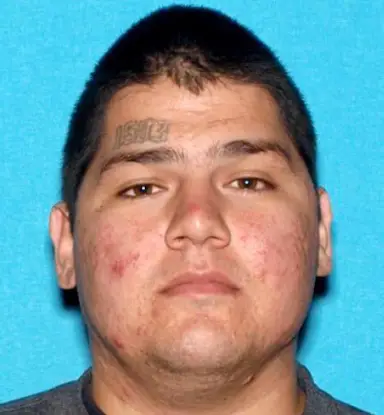 Adam Galaviz, 45, and Juan Meza, 26, both Buena Park residents, were arrested after Ernest Fernandez was found shot to death in Anaheim.
Anaheim police officers responded to an Anaheim hospital after a victim walked into their lobby with a gunshot wound.Police investigators also discovered a second victim may have been shot as well.
The investigators discovered the second victim, Fernandez, dead inside a vehicle in the area of Grand Avenue and Graciosa Lane.
Police believe the shooting may have been gang-related. They also found a nearby crime scene at the 3200 block of West Cabot Drive.
At around 5 a.m. on Feb. 10., SWAT team members served a search warrant at the 7600 block of Fillmore Drive in Buena Park where Galaviz was arrested.
Police officers arrested Meza several hours later in the area near Lincoln Avenue and Knott Avenue.
Both Galaviz and Meza were charged with murder and attempted murder and were booked into the Anaheim Detention Facility.
Both suspects are being held on $1 million bail.
The deadly shooting remains under investigation.
Detectives are asking anyone with information to contact Anaheim police at 714-765-1900 or the Orange County Crime Stoppers at 855-847-6227.