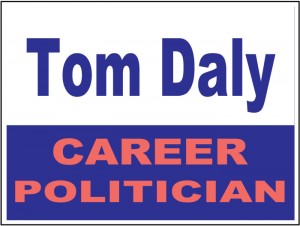 One of the many lies being advanced by the hacks who want Orange County Clerk-Recorder Tom Daly to run for the 69th Assembly District is that he will somehow "protect taxpayers."  However, an examination of his political career indicates that if anything Daly is a tremendous threat to the taxpayers.
Let's recount just some of Daly's many harebrained money-wasting schemes: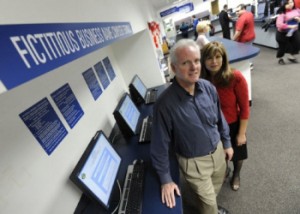 The O.C. Register reported that 100% of Daly's health insurance is paid for by Orange County taxpayers, to the tune of over $11,000 a year!  That is about what a family of three would pay annually for their health insurance.
Daly spent a couple of million on a building that was eventually supposed to house the O.C. archives that Pasco oversees.  That turned out to be a mess.  Click here for the gory details.  The building stands vacant today – and it will cost up to ten million to refurbish it.
While several county departments have to endure furloughs and layoffs, "Manager of the Year" Tom Daly seems to be on a mission to continue to waste public money the taxpayers be damned. The Friends for Fullerton's Future blog recently learned that a remodeling project for a "marriage ceremony and passport application acceptance room" is near completion. The cost to tax-payers: $73,000 plus change. For a remodel. Of a room.
Tom Daly hired and paid Brett Barbre $48k in 2008/09 for consulting work on a "sports hall of fame," according to the Red County blog.  A review of public records produced by the county shows that for $48,000, Barbre created 10 brief memos, two slide shows and a couple of spread sheets — one listing Orange County High Schools and their mascots and a second listing 12 halls of fame throughout the country, according to the Register's OC Watchdog blog.  This money was paid out in a time of a huge budget crisis & massive layoffs of county workers.  Daly got to add a high profile Republican to his list of supporters and reaped campaign contributions from Mr Barbre to the tune of $1000….how about that.  What a great return on your investment if you're Barbre. He receives $48k and only has to pay out a $1000 

bribe 

contribution.  Full story here.
The "Final Findings by the County Purchasing Department for a Purchasing Compliance Review" of Daly's agency clearly showed that Daly thinks he is above County policy, as he continues to skirt the County's purchasing guidelines, enrich his friends and waste hundreds of thousands of dollars.  Full story here.  Click here to read the full report for yourself.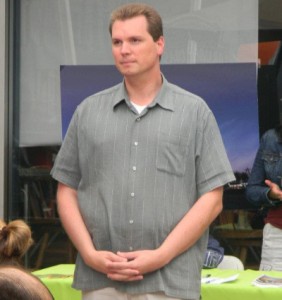 Daly hired Jordan Brandman to be his "External Affairs Director" despite a hiring freeze.  And this was done after Daly had already hired former reporter Jean Pasco.  How many PR types does this guy need on staff?  Full story here.
Back in 2008, a building was purchased for $2.1 million in downtown Santa Ana(433 W. Civic Center Drive) to expand the Clerk's office/archives and for other purposes.  The building was purchased "as is" with a caveat that the county "would pay for minor repairs".  But nothing is ever minor when it comes to Tom Daly's incompetence.  Two years after the purchase, the building is still sitting vacant collecting dust.  It seems that a feasibility study was done(at a cost of $100k)and the options to get the building ready for occupancy are….to put it mildly, very expensive.  Here are the three options the architectural firm came up with for the building…..ready for this? 1. $2.8 million to remodel the building to make it usable; ADA, structural, electrical, mechanical, plumbing, roofing, replacement, etc. 2. $5.7 million to remodel as above, and expand the building to accommodate the proposed use. 3. $7.6 million to demolish the building and start over again.  Full story on the Red County blog.
According to columnist Steven Greenhut, Daly — as Anaheim mayor — was an advocate for big, intrusive and liberal government. He adamantly supported CenterLine and was an enemy of property rights as he tried to use the city's power to shut down old motels (and throw out people who were one step away from homelessness). He was a big backer of a city plan that threatened to use eminent domain, and eventually just used an enormous amount of tax subsidies, to revitalize a low-income privately owned apartment complex. In fact, it was Daly's hostility to property rights and freedom that led to Anaheim's freedom-friendly policies under Curt Pringle, Tom Tait and Richard Chavez. One spark was the Daly administration's hostility to Gigante market, which sought a liquor license to open its store near Anaheim Plaza. Here is how the Times reported on it: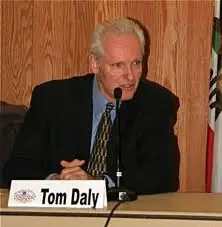 Last week Daly hired Bruce Matthias, here. We learned from his campaign financial statements that Matthias's wife Sonja Matthias had contributed to Daly's now defunct campaign for Supervisor 2010.
Well, we looked deeper into his statements and found even more good old jobs for the boys (and girls) featherbedding. Look at this list.

In 2006, The Oftelie Company, run by former transportation bureaucrat Stan Oftelie, contributed to Tom Daly's campaign. Could it be a coincidence that Stan's son was hired shortly after this contribution and while the County was losing jobs. Stan's son works in the Archives and was brought in as an "extra-help" employee which means that no competitive hiring process was conducted to bring him on board. I wonder what qualifies Stan's son to work in the Archives.

The Walt Disney Company has been quite generous in its giving to Tom Daly's campaigns. Since 2002, Disney and people connected to Disney have contributed more than $4000 to Tom. That's just as much as the OCEA. Chris Lowe is the Government Affairs Manager for Disney in Anaheim. Well, Lo and Behold, Daly hired Chris Lowe's wife to work in the Archives as an extra-help employee which, again, means that no competitive hiring process was conducted. And again the hiring was done when the County could least afford it.

In 2003 and 2005, James A. Liberio Realty made contributions to Tom Daly. Not surprisingly, Mr. Liberio's daughter was also hired as an extra-help employee. So no competitive process was conducted to hire her. I'm unsure of her duties or qualifications.
Need I go on?  Daly is cleary a danger to Orange County's taxpayers.