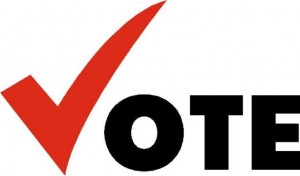 City of Santa Ana
Community Alert: VOTER REGISTRATION DEADLINE IS TODAY, OCTOBER 20
SANTA ANA, CA (October 20, 2014) – The City of Santa Ana along with numerous organizations encourage you to exercise your right to vote. The deadline to register to vote for the November 2014 Election is today – Monday, October 20, 2014.
You may register to vote in California, if:
You are a United States citizen
You are a resident of California
You are at least 18 years of age (or will be by the date of the Election)
You are not in prison or on parole for a felony conviction
You have not been judged by a court to be mentally incompetent
When to re-register to vote:
You move to a new permanent residence
You change your name (through marriage, divorce, etc.)
You change your political party choice
On-line Voter Registration:
The California Secretary of State has an on-line voter registration system. Click here to register to vote today: https://rtv.sos.ca.gov/elections/register-to-vote/
Vote-by-Mail information:
To obtain information on how to become a Vote-by-Mail voter in Orange County, click here: http://www.ocvote.com/voting/vote-by-mail-voting/
Voter Registration forms available at:
Santa Ana City Hall – Clerk of the Council Office
20 Civic Center Plaza, 8th Floor, Santa Ana, CA Office (714) 647-6520
Orange County Voter Registrar's Office,
1300 N. Grand Ave., Santa Ana, CA Office: (714) 567-7600
Local Libraries
OC County Offices
US Post Offices
Department of Motor Vehicle Offices
Form available on-line at: http://www.ocvote.com/
Information provided courtesy of: Santa Ana Clerk of the Council Office.
####