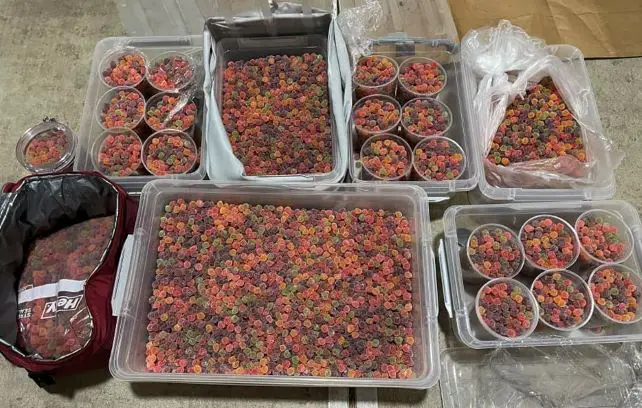 Last night, a vigilant Tustin police officer stopped a motorist after they failed to stop for a red light.
During the investigation, officers seized several thousand manufactured hallucinogenic psilocybin gummies, nearly 60 grams of methamphetamine, about 105 grams of amphetamine pills, about 8 grams of MDMA pills, along with indicia of drug manufacturing & sales.
The suspect was arrested.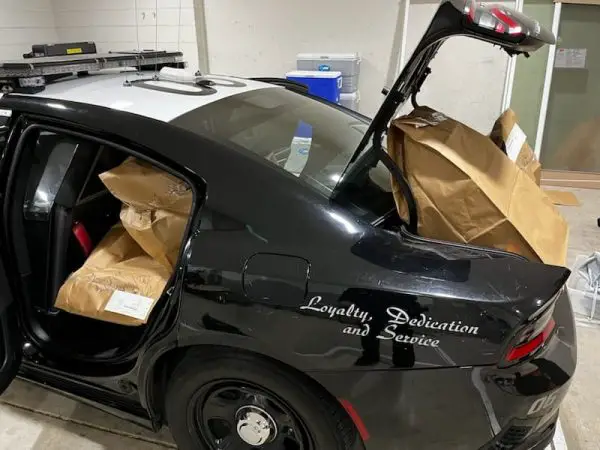 It took several police car loads to transport all of the seized drugs!
Psilocybin is a hallucinogenic chemical obtained from certain types of fresh and dried mushrooms. When it is consumed in large amounts can cause panic attacks and psychosis, nausea, vomiting, muscle weakness and a lack of coordination. Overdose may result in psychosis or death.