Whatever you do, don't take the 55 Freeway south this morning.
A high speed police pursuit of a stolen big rig stalled near the MacArthur exit of the siythbound 55 Freeway this morning at about 7 a.m.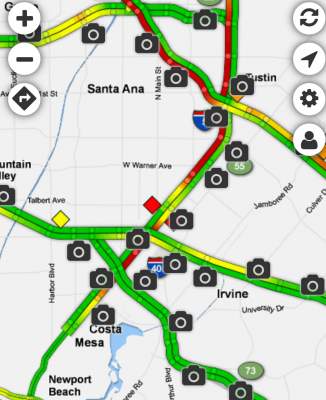 The CHP and Irvine Police SWAT team are trying to negotiate the suspect's surrender.
it is not known if the suspect is armed or on drugs.
the stolen truck is badly damaged as spike strips were deployed several times.
The chase began on the 5 Freeway in East Los Angeles on Wednesday night.