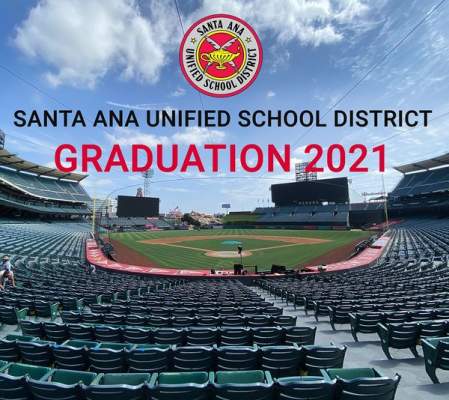 The Santa Ana Unified School District is partnering with Angel Stadium to host all graduations for the Class of 2021 at the stadium around the second week in June.
This is part of the ongoing effort to make this experience the most memorable and inclusive for the students and families.
More information on exact dates and times for each ceremony will be provided soon.
Update from the SAUSD Facebook Page: SAUSD Class of 2021, you'll be sitting right behind home plate in June for your graduation ceremonies. The stage will be on top of second base. Each graduate will also be shown on the big screens in the outfield when you walk up on stage.