On 11/26/2021 at approximately 3:50PM, the wanted suspect entered the head monk's living quarters and stole a black safe containing approximately $100,000.00 and additional cash in the room.
Location: 4717 W. 1st Street – Chua Bat Nha Buddhist Temple
Suspect Description: Male, 20-30 years old, medium build, wearing a black baseball cap with a marijuana leaf, black t-shirt with a "Diesel" logo, black shorts with white letters "ICON" and black "Nike" brand shoes.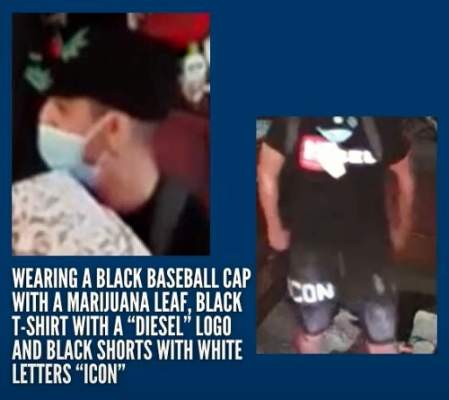 Anyone with information on the identity or whereabouts of the wanted suspect is asked to please contact Detective Guidry at (714) 245-8530 or JGuidry@santa-ana.org.