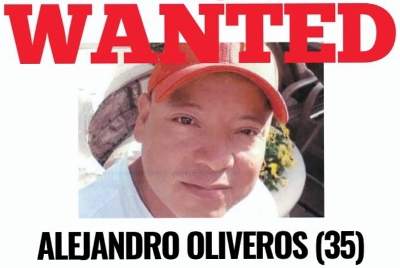 On 07/11/2019 a warrant was issued for wanted suspect Alejandro Oliveros, 35-year-old, for lewd acts with a child, according to the SAPD.
During the time of the incident, Oliveros is said to have resided in the same home as the victim as well as several other children.

Wanted suspect has not been seen since the report was made and has since disconnected his cell phone.
Anyone with information on Oliveros' whereabouts is asked to contact Detective N. Vega at (714) 245-8368 or NVega@santa-ana.org.