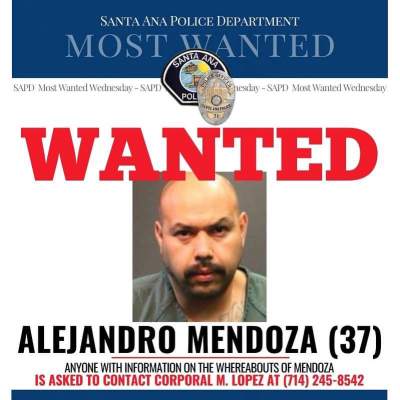 In August of 2019, wanted suspect Alejandro Mendoza approached a 15-year-old female and attempted to sexually assault her. When the victim attempted to leave, Mendoza grabbed her and forced her into a room, where he again tried to sexually assault her.
On 01/03/2020, the Orange County District Attorney's Office filed a warrant for the arrest of Mendoza for kidnapping and sexual assault.
It is believed Mendoza could be in Mexico.
Suspect: Alejandro Navarrete Mendoza (37) Santa Ana
Suspect Description: Male, Hispanic, 5'11" tall, 220 lbs., bald and brown eyes.
Anyone with information on the whereabouts of Mendoza's is asked to contact Corporal M. Lopez at (714) 245-8542.