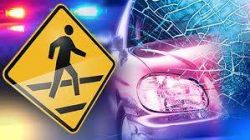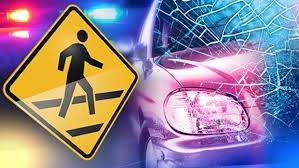 Santa Ana Police Department
Advisory: SAPD Investigating Fatal Vehicle Vs. Pedestrian Collision & Seeking Additional Witnesses and/or Video of the Incident
Decedent: Jose Martinez (68), Santa Ana
Driver 1: 19 year old male, Santa Ana – released at scene pending investigation
On Thursday, October 25th, 2018 at approximately 7:36 pm the Santa Ana Police Department received numerous calls of a pedestrian versus vehicle traffic collision in the 1800 block of S. Cedar Street. Our officers responded to the area and found the pedestrian to still be down in the roadway. Orange County Fire Authority (OCFA) personnel responded and began to treat the pedestrian before he was transported by ambulance to the OC Global Medical Center where he later succumbed to his injuries.
The preliminary investigation has revealed the pedestrian was standing on the driver's side of his parked vehicle when he was struck by the vehicle which was headed south on Cedar Street. After striking the pedestrian, the vehicle struck five parked vehicles before coming to rest. The driver of the vehicle remained at the collision scene and cooperated with the investigation. The driver is believed to not have been under the influence of alcohol or drugs at the time of the collision. He provided a voluntary blood sample and a toxicology analysis will be performed to determine his sobriety. The pedestrian's sobriety will be determined through a forensic toxicology analysis completed by the Orange County Coroner's Office as part of the autopsy. Witnesses have provided statements that there was a second vehicle potentially involved at the time of the collision. This has yet to be confirmed at this point of the investigation.
The Santa Ana Police Department's Collision Investigation Unit (CIU) responded to the collision and handled the investigation. Anyone possibly having information about this collision, or the potential second vehicle involved, are asked to contact the Santa Ana Police Department's Traffic Division at (714) 245-8200 or Orange County Crime Stoppers at 1-855-TIP-OCCS.