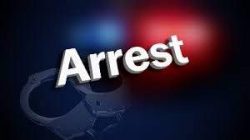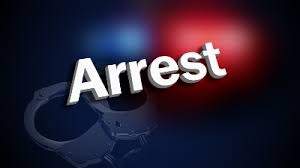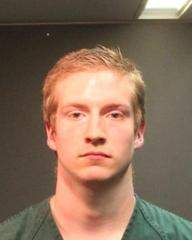 Santa Ana Police Department

Advisory: UPDATE – SAPD Robbery Detectives Arrest Suspect Wanted For Attempted Bank Robbery
Suspect: Samuel Hunter McClintock (20) Garden Grove
Based on a tip received from the community, on January 14, 2019 at approximately 12:30pm robbery detectives with the assistance of patrol officers arrested suspect Samuel Hunter McClintock at his place of work. McClintock was booked into the Santa Ana Jail for attempted bank robbery.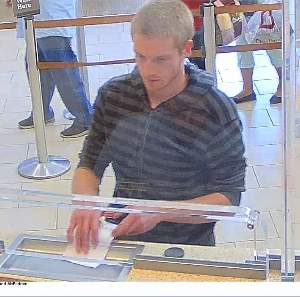 On December 19, 2018 at approximately 2:45 pm, suspect depicted in the photographs entered the Wells Fargo bank located at 3764 W. McFadden Avenue. The suspect walked to the teller window and passed a note demanding money (editor's note: the note had the robber's DNA on it). The teller then activated the alarm and the suspect exited the bank (editor's note: without any money).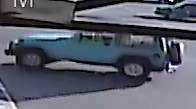 Suspect was seen getting into the passenger seat of a teal colored Jeep Wrangler that was being driven by a second suspect described as: male, caucasian between the ages of 40-50 years old. Anyone with information is asked to please contact Detective David Prewett at (714) 245-8323, dprewett@santa-ana.org or Orange County Crime Stoppers at 1-855-TIP-OCCS.