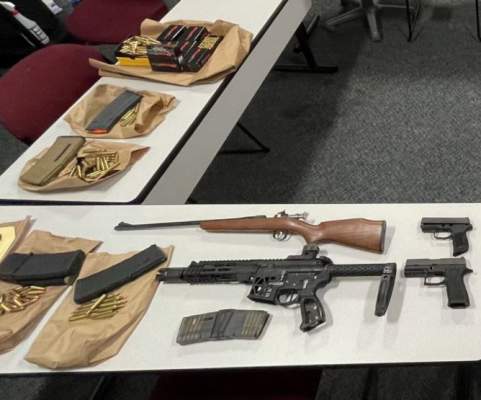 After receiving information of a convicted felon in possession of narcotics and a firearm, SAPD Vice Detectives obtained a search warrant for the suspect's residence located in the 1600 block of E Franzen Avenue.
Special Investigations Detectives & Directed Patrol officers served the search warrant & obtained numerous firearms & small quantity of narcotics.
Detectives also learned the suspect was possibly involved in manufacturing firearms in his residence as well.