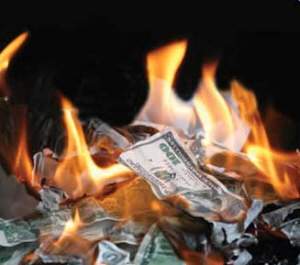 For Immediate Release:
FOR IMMEDIATE RELEASE: JULY 3, 2018
Statement on Proposed Santa Ana School Board Bond Measure
ORANGE COUNTY, CA – Hon. Fred Whitaker, Chairman of the Republican Party of Orange County, releases the following statement in response to the proposed $479 million bond for the Santa Ana Unified School District:
"Recently, the Santa Ana School Board has proposed putting a bond on the ballot in the November election. In order to do so, a resolution to place the bond on the ballot will go before the Santa Ana School Board this month. This proposed bond would be for a staggering $479 million and would require only a simple majority to pass. This unnecessary bond represents nothing more than a tax increase on the citizens of Santa Ana. In the meantime, the school board is spending thousands of dollars of taxpayer money to get this ballot measure passed.
Politicians will claim that the bond is only $479 million, but by the time the bond is paid off it will end up costing taxpayers over $1.2 billion with interest. Moreover, this is not the first time that the Santa Ana School Board has proposed tax burdens on local residents. Santa Ana homeowners already have approximately $420 million in debt from the two previous bonds that were passed in 2008 and 1999. Those bonds won't be paid off until 2040.
Dramatic tax increases hardly correlate to improved schools. In reality, Santa Ana homeowners have been saddled with paying off government debts for years, while also having to deal with some of the worst performing schools in the county. Placing yet another undue financial burden on Santa Ana's families is completely unfair, especially when there is no record of improvement. The Republican Party of Orange County has long opposed unaccountable tax measures. Therefore, I strongly urge the Santa Ana School Board to not bring forward yet another costly bond measure."