We are a bit behind so this week we are presenting two poems of the week by the Santa Ana Literary Association including "Moon" by Juan Cárdenas and "Luna" by Sarah Rafael Garcia.
Moon
By: Juan Cárdenas
Flock of ghost bleeding,
fruit with aura nectar
imprisoned by night
Dragging your silver chains
in the quiet cosmos
stardust veins
White sage flower
smooth and cool,
mellow zamba,
jewel of Venice
Coin of the holy,
Bossa nova in orbit
dancing in the ocean shore
no stone unlit
feline goddess fountain of whiskers
Trance inducing tickle.
Luna
Sangrando fantasmas,
fruta con néctar de aura
encarcelada por la noche,
arrastras tus cadenas de plata
en los cosmos silenciosos.
Venas de polvo de estrellas,
flor de salvia blanca.
Cumbia y caderas,
zamba tranquila.
Joya del mar,
moneda de diosa.
bosanova en órbita
bailando en la orilla del mar
Enciendes la arena
Lumbre azul,
Que quemas la noche.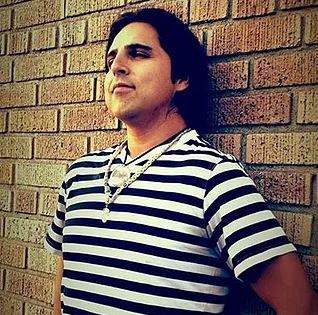 Juan Cárdenas is a Poet, Flautist and Educator for California Poets in the Schools. He is the Associate Director of the non-profit organization called Los Angeles Poet Society and is the Author of the book of Poetry called "The Beat of an Immigrant Chicano" released March 2020 by Swan World Press in Paris, France. Juan was originally born in Leon, Guanajuato Mexico and raised in the City of Panorama City in San Fernando Valley California. Juan's poetry is about the human experience growing up as an immigrant in The Valley of San Fernando, Los Angeles, and the heartache of loss of belonging.
A POEM TO MY CITY, SANTA ANA
after Cathy Arellano
By: Sarah Rafael Garcia
they say gentrification is when my land
has more value when someone else owns it
i have yet to own property in my city, i guess
my books are of no value to you, Santa Ana
i was invited to your business council, was told
my opinions don't matter in English, even less in Spanish
did you know over 300 thousand people live here?
of course you do. you're the city. you just don't prioritize us
you talk a good talk about inclusivity and small businesses
but order from amazon and think patches and pins are cultura
did you know your residents are about 80% Latinx?
of course you do. you're the city. you just don't prioritize us
you get support from developers and federal funds, you dismiss
the fruteros, the quinceañera shops y los libros on La Cuatro
did you know we used to have Fiestas Patrias?
of course you do. you're the city. you just replaced them
you install a street trolly for future tourists, dismantle
our streets and lose our only bookstore again
you think this poem is a joke. i don't care
what you think, but you know i have to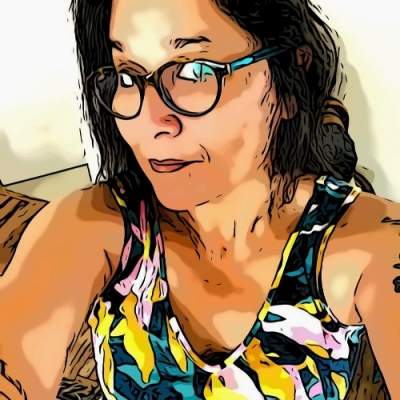 Raised in Santa Ana, Sarah Rafael Garcia has over 13 years of experience as an Arts Leader in OC. She's the founder of Barrio Writers, LibroMobile and Crear Studio—all art programs initiated as a response to build cultural relevance and equity for BIPOC folks in her community. As of 2020, her community projects collectively established the LibroMobile Arts Cooperative. IG: @cuentosmobile @libromobile @crearstudio