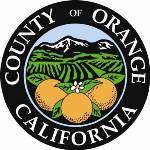 Orange County Medi-Cal Health Plan Approves $9.7 Million for Children's Mental Health
"Many families don't know how to access mental health services. This funding will help change that," says Supervisor Andrew Do, author of proposal
Orange, California – Children in Orange County will receive expanded access to mental health services under a plan authored by Supervisor Andrew Do that dedicates nearly $10 million to children's mental health programs.
Supervisor Do's proposal, approved Thursday by the CalOptima Board of Directors, will provide $9.7 million to community based organizations to provide more mental health screenings and treatment, hire additional support staff to help patients navigate the complicated health care system and expand follow-up services through Orange County's health plan for low-income patients.
"Early mental health diagnosis and treatment for children can change a person's life," said Supervisor Andrew Do, who serves on the CalOptima Board of Directors. "Many families don't know how to access services. This funding will help address a significant gap in our healthcare system."
The $9.7 million will be split between two main areas: $4.85 million for expanding access to outpatient children's mental health services and $4.85 million for integrating children's mental health services into primary care settings. Supervisor Do's plan provides more funding for:
• More Screenings: Support school resource centers to stay open longer and provide mental health services on campuses in the late afternoon and evenings when working families are available
• Additional Help: Hire more health care navigators to guide patients through the complicated maze of health care systems and bureaucracies
• Expand Services: Expand follow-up services to ensure availability and continuity of treatment
One in five young people in the U.S. have a diagnosable mental health disorder.
Getting Kids the Right Treatment – Right Away
Proper mental health treatment is critical to a child's overall growth and development. Half of people with lifetime mental illness have symptoms by age 14, according to CHOC Children's Foundation.
"The right treatment can help kids stay in school and on a stable path for the rest of their lives," explained Supervisor Do.
With suicide the 2nd leading cause of death in children ages 10-24 and mental health related hospitalization rates still on the rise, the additional funding will ensure that more kids in Orange County get the right treatment.
"Mental illness is a serious issue for all ages and demographics," said Supervisor Andrew Do. "We want patients to get the care they need at the earliest age possible."
###