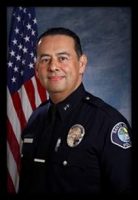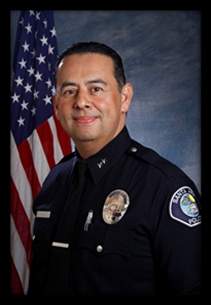 Santa Ana Police Department
Advisory: SAPD Chief David Valentin – First OC Law Enforcement Executive to Join the Law Enforcement Immigration Task Force
SANTA ANA, CA – September 5, 2018
On July 3, 2018, Santa Ana Police Chief David Valentin became the first Orange County Chief of Police to become a member of the Law Enforcement Immigration Task Force (LEITF). LEITF is an Executive Police Working Group, made up of members nationwide, that jointly address immigration policy issues that impact local communities.
LEITF's goal is to improve community policies and make the immigrant community feel safe in their communities. Undocumented immigrants, who may be crime victims or witnesses, may be hesitant to contact authorities out of fear. Immigrants should be unafraid to call for assistance in emergencies, report crime to authorities, and should feel safe in their communities.
Chief Valentin's participation in the LEITF is significant given the City's demographic makeup. The City of Santa Ana stretches 27.3 square miles, and is the second largest city in Orange County. As the County Seat with a large immigrant community, Santa Ana's demographic imprint is made up of 78.2% Hispanic and 10.4% Asian.
Approximately 41% of the public Santa Ana Unified School District's students are
English learners. Spanish, Vietnamese and Khmer are the most common languages spoken at home.
Building and sustaining trust with the community is vital to providing professional, responsive and humane policing services.
Chief Valentin commented, "I am honored to join an outstanding group of police executives from Los Angeles, Long Beach, Fresno, Houston & New York to name a few; who collaboratively provide one voice in addressing reasonable and defensible approaches to immigration policy, with the clear focus on broadbased community safety. The reality is that the vast majority of immigrants, no matter their country of
origin, are hardworking and have a desire to provide for their families and contribute to the greater good of our country. I look forward to our continued joint safety advocacy in support of Santa Ana and communities, nationwide."
Chief David Valentin serves as the 21st Chief of Police for the City of Santa Ana, California, incorporated in 1886, with a population of 337,247* (*January 2018 census).
For additional information regarding the Law Enforcement Immigration Task Force, please visit https://leitf.org/.
California Members of the Law Enforcement Immigration Task Force:
Chief David Valentin, Santa Ana
Chief Robert N. Sharpnack, Costa Mesa
Retired Chief Charlie Beck, Los Angeles
Retired Chief James Lopez, Los Angeles County
Chief David Huerta, Fresno State University
*Sheriff Margaret Mims, Fresno County – LEITF Co-Chair
Sheriff Donny Youngblood, Kern County
Chief Matt Basgall, Clovis
Chief Jerry Dyer, Fresno
Chief Michel R. Moore, Los Angeles
Chief Robert G. Luna, Long Beach