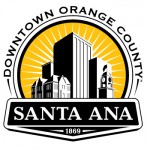 City of Santa Ana, Downtown Orange County
Community: The City of Santa Ana Invites Artists to Free Grant Writing Workshops
The City of Santa Ana's Arts and Culture Commission in collaboration with the Fine and Performing Arts Division of Santa Ana College is proud to present "Free Grant Writing Workshops for Artists" on Saturday, April 14, 2018 from 10:00 am to 4:00 pm at Santa Ana College.
Join us for a one-day workshop to improve your skills and learn what it takes to write a successful grant proposal from start to finish! You can attend one or both sessions. Workshops are free and open to the public.
Workshops will be presented by Tomas Benitez, Development Director for Plaza de la Raza in Los Angeles.
Who should attend?
• Individual artists
• Arts & Cultural organizations
• Nonprofit and business professionals
• Advancement and development officers
• Researchers
• K-12 Educators
RSVP here by April 13, 2018:
https://www.eventbrite.com/e/free-grant-writing-workshops-tickets-44822371921
SCHEDULE
Free to attend one or both sessions:
10:00 am – 12:30 pm: Beginning Grant Writing
12:30 pm – 1:30 pm: Lunch (provided)
1:30 pm – 4:00 pm: Advanced Grant Writing
ADDRESS
Santa Ana College
1530 W. 17th Street
Santa Ana, CA 92706
Building C, Room C-104
PARKING
Lot # 6 (Enter lot on N. Bristol St, between W. 17th St. & Washington Ave.) Parking Permit $2.00 (Purchase at the yellow vending machine with cash, credit, or debit card.)