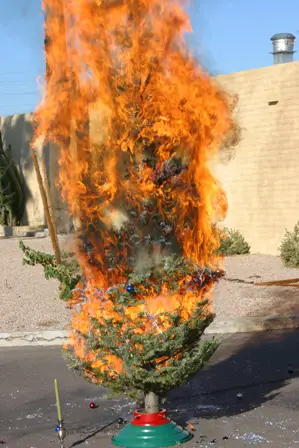 Bah humbug!  The Christmas tree in the Orange County Courthouse is no more, according to the La Figa blog.  Here are a few excerpts from their post:
For twenty years during the holidays,  there's been a decorated tree in the lobby of the Orange County Courthouse in Santa Ana, California. In recent years, reports this Orange County Register, the tree has held wish cards from the courthouse's 'Operation Santa Claus' effort.
Members of the public would come and grab tags – which sought donations for specific children. Last year, the courthouse got 374 presents for the toy drive.
This year someone complained. And the tree came down.  If I was wanted to buy into the "vast right wing conspiracy" I'd say it was some neo-con who made the call in order to propigate the "War on Christmas" BS.