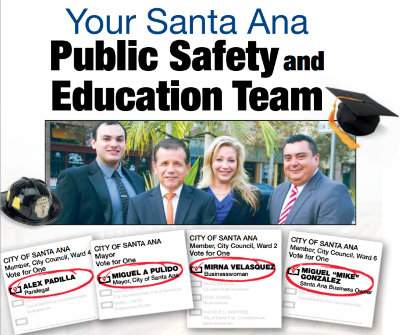 The election is almost upon us and the latest news is not good for the splintered Team Santa Ana.  A major labor association has conducted secret polling that shows that Santa Ana Mayor Miguel Pulido's team of City Council Candidates are in a dead heat with the splintered Team Santa Ana.
This is huge news as the Team Pulido slate, which includes Ward 2 candidate Mirna Velasquez, Ward 4 candidate Alex Padilla and Ward 6 candidate Miguel Gonzalez, has much less political experience than the longtime Council incumbents they are facing off against – Councilman David Benavides, Councilwoman Michele Martinez and Mayor Pro Tem Sal Tinajero.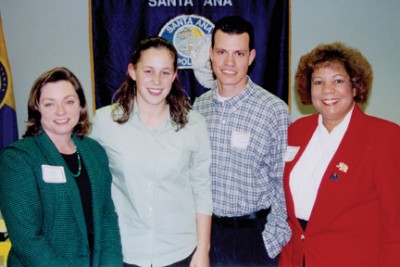 Benavides and company face an uphill battle as the toxic mess that is their pal Roman Reyna has tanked his Mayoral Campaign by getting caught posing in a Facebook picture with seasoned cholos who the police described as "members of a criminal enterprise."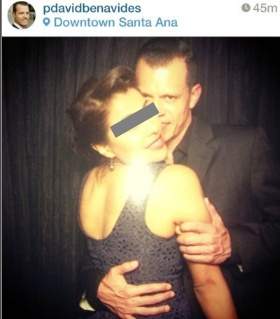 Benavides himself appears to be living La Vida Loca.  He walked away from his wife and family during his ill-fated Mayoral campaign in 2012.  And now he can't stop posting pictures of himself with his wife's replacement.  He gets creepier by the minute.
The Benavides of old arrived her as a youth minister with his young public school teacher wife.  The new Benavides is promoting a 4 am closing time for bars and wants to build more high density apartment building.  What the heck happened to this guy?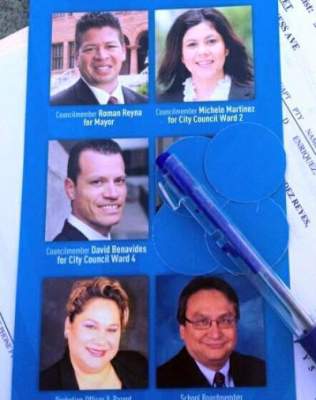 The ridiculous Team Santa Ana slate is now missing Tinajero as he cut bait and turned on Benavides.  That might have salvaged Tinajero's political career.  He once wisely did the same thing to his former SAUSD School Board colleague Nativo Lopez.  The voters went on to recall Lopez but Tinaajero survived that fiasco and ended up on the City Council.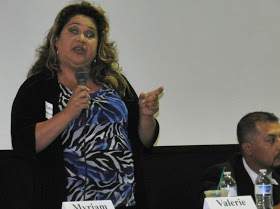 The rest of Team Santa Ana is equally ridiculous.  It includes terrible SAUSD School Board candidates John Palacio – who fashions himself the political guru of Team Santa Ana; and Valerie Amezcua, the daughter of gang banger lawyer Al Amezcua, who himself lost badly to Pulido in the 2010 Mayoral contest.
I can't imagine how Palacio and Amezcua will beat the far better qualified SAUSD School Board candidates – Dr. Rigo Rodriguez and retied teacher Shuntele Andrews.  In fact I think even dark horse candidate Angie Cano has a good chance of winning as her base of voters is exactly the voter demographic expected to turn out in November.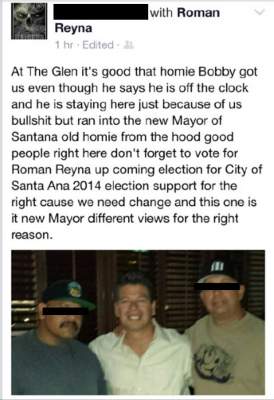 So what about Pulido?  The poll in question shows him far ahead of Reyna, who is now quite possibly facing a post-election recall.
Polls can be unreliable but we do know that the voter turnout in June's Primary Election was very low.  I suspect the November General Election will be equally low turnout.  The voters will skew older and more conservative, which bodes very ill for Team Santa Ana.
Team Pulido on the other hand is positioned to win.  Their base is just about guaranteed to turn out to vote.