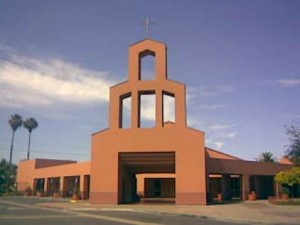 Immaculate Heart of Mary Church "IHM Parish Fiesta"
Immaculate Heart of Mary Church is celebrating its 50th Anniversay at the IHM Parish Fiesta the afternoon and eveinings of June 18-19-20.
Rides, games, raffle, food and entertainment await the community as people meet and enjoy three wonderful days of celebration.
Located at the corner of McFadden & Center St across from Jerome Park.
Info: (714)751-5335.  Come enjoy three days of rides games, entertaiment great food and great prizes. Tickets will be $1.00 each, for every ten tickets you buy you get one free.
THE DAYS ARE June 18, 19, 20, 2010 discount tickets for the rides are available this weekend.