Supervisor Todd Spitzer and Supervisor Andrew Do Demand OCERS to Cut Convicted Felon Carlos Bustamante's Government Pension After Guilty Plea
(Orange County, CA) – Supervisor Todd Spitzer and Supervisor Andrew Do called on the Orange County Employees' Retirement System (OCERS) to strip Carlos Bustamante of part of his taxpayer pension in light of his criminal conviction and sentence on three felony counts that include attempted sexual battery by restraint, stalking, and grand theft by false pretenses.
"The public is sick and tired of people like Bustamante and Former Sheriff Carona being convicted of felony conduct while in office and then riding off into the sunset with their full taxpayer paid for pensions," said Supervisor Todd Spitzer.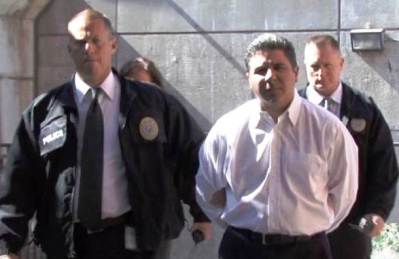 In a letter to OCERS, Supervisor Spitzer and Supervisor Do requested that OCERS reduce proportionately Bustamante's retirement benefits retroactively from the date of commission of the felonious conduct, which occurred on July 2, 2009 to October 4, 2011, when Bustamante resigned from the County of Orange.
"The law is based on a sound public policy to protect taxpayers and prevent felons from being able to continue to accrue benefits while they commit crimes," said Supervisor Do.
###